Morning business news - December 12
Thursday 12 December 2013 18.11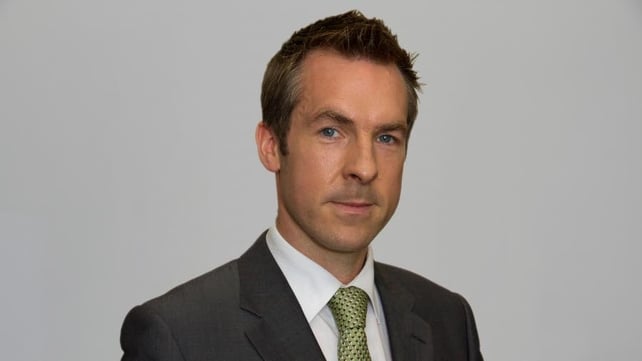 Markets pared back some gains yesterday after a US Congressional committee announced that it had reached a surprise budget deal, postponing for around two years the threat of another government shutdown.
Mark Murnane, Head of Trading with Shelbourne Markets said the government shutdown in October had concentrated minds and members of Congress who were adamant to avoid a repeat of that.
"It sets spending levels with only modest cuts but it doesn't tackle the big spending issues that are causing deficits. It's a step along the way towards showing that things are improving in the US."
Mark Murnane said markets had responded negatively to the deal because now one of the biggest barriers to tapering of stimulus had been removed.
"Markets are now positioning themselves for potential tapering which could come as soon as next week Fed's meeting. Analysts are evenly split on whether it will come next week, next month or in March," he explained.
He said the potential for a so called Santa Clause rally on markets could be affected by the decision to taper if it goes ahead.
"Retail sales figures today will have an impact on markets and then it depends on what the Fed comes out with. That will determine how things will run to the end of the year," he concluded.
+++
The European Central Bank could force banks in the euro zone to hold capital against sovereign bonds it holds.
That's according to the Financial Times which has been speaking to ECB board member Peter Praet.
It's an attempt to stop weak lenders from using its capital to buy up the debts of crisis-hit countries.
It's an example of how the central bank could use its new powers as a banking regulator while also bolstering the requirements on sovereign bonds.
+++
Hotel chain Hilton Worldwide, one of the biggest companies to go public this year, has priced its initial public offering at $20 per share.
It will sell around 11% of its shares at that value, which would value the company's equity at just under $20 billion.
If the shares sell it will be easily the biggest hotel IPO ever, and Blackstone Group, which bought the chain in 2007, will notch up the second biggest private-equity profit of all time.
+++
Facebook, which went public in a disastrous IPO last year, has been added to the prestigious S&P500 listing.
It will also be added to the S&P100 index of the largest US companies next week.
Shares in Facebook jumped 4% in after-hours trading on the news to over $50.
Being included in the benchmark index is a major accomplishment for Facebook, which got off to a rocky start with investors.
The stock lost nearly half its value in the months following its IPO where shares were sold for $38.
Since then, the stock has rocketed, including an 86% rally in the shares this year.
+++
US regulators will decide today whether passengers should be allowed to make in-flight mobile phone calls.
Regulators are likely to pass the ruling in the first of two votes but will leave it up to individual airlines to decide on their own policies on in flight phone use.
There've been numerous appeals from members of Congress and petitions from the public asking for the plane to remain free from cellphone chatter.