47% of Newbridge Credit Union loans were in trouble by March 2013 - Central Bank
Wednesday 11 December 2013 19.00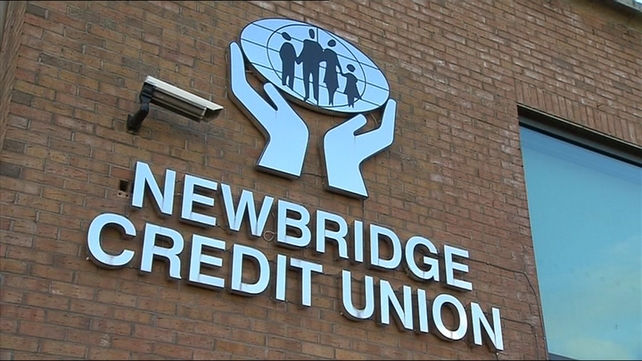 New documents have shed light on the deterioration of the finances of Newbridge Credit Union, which was last month taken over by Permanent TSB.
They show almost half of the loans outstanding at the credit union were in trouble by March 2013.
This compares to 14% of loans in September 2010 and 31% the following year.
The figures were contained in a number of documents published by the Central Bank, following the lifting of confidentiality restrictions by the High Court.
THe documents show that the credit union's bad debt provisions had reached 45% by September 2012, ultimately rising to 47% by March 2013.
The report also shows a sharp drop in the level of deposits held at the credit union over an 18 month period.
In September 2011, the institution had more than €49 million in deposits and investments. However by March 2013, this had fallen to €17.7 million.
A special manager had been appointed to the credit union in January last year over an alleged breach of solvency rules.
Newbridge Credit Union was eventually subsumed into Permanent TSB after a proposed merger with Naas Credit Union did not proceed.
The bank was given €54 million to deal with the credit union's bad debts as part of the deal.
Credit Union's directors critical of Central Bank
The directors of the credit union earlier consented to the publication of these documents in the High Court on condition that documents sworn by them, which are critical of the Central Bank, are also made public.
The chairman of the board of directors, Ben Donnelly, said in one document that it was most regrettable that the Central Bank's "ill-conceived intervention" had, after two years and great cost to members, resulted in the loss of credit union services to Newbridge.
He said it had also resulted in the loss of its landmark building, a loss of confidence in the wider credit union sector and a cost to the taxpayers "that amounted to multiples of the regulatory deficit created by the imposition of increased provisions".
Newbridge Credit Union claimed the laws used to bring the PTSB deal into effect were never intended for credit unions.
It also claimed its difficulties arose from a run on deposits because the Central Bank had seized control of the credit union.