Morning business news - December 11
Wednesday 11 December 2013 11.00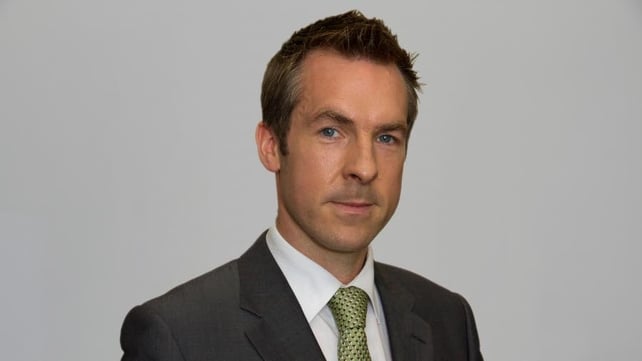 NERI CONTINUES TO SEE GROWTH IN COUNTRY'S EMPLOYMENT FIGURES - The Nevin Economic Research Institute today published its latest quarterly economic observer. Its senior research officer, Micheál Collins, said the economy would continue to be depressed domestically which is where the Institute differs mainly from the Government in its outlook for next year.
"We're forecasting growth of 1.1% versus the 2% target of the Government. We contrast on household spending which we think will be flat," Mr Collins said. He also pointed to the effect of a reorganisation of the pharma sector, with drugs coming off patent, which would impact on growth. "It's a sectoral problem which has an impact on profits and on GDP in the economy as a whole. It's suppressing GDP this year and next. It will probably fade away after that, but not perfectly."
NERI sees employment continuing to increase after what Micheál Collins referred to as this year's surprising and welcome employment growth. "Putting it beside the tax return figures, a lot of it is being generated by self employment. Much of the growth is in the recovering sectors, such as tourism, which are not generating huge tax revenues. However, there are welfare savings which is benefiting the Government."
The group sees unemployment falling to just over 10% in 2016, which is twice where it was at the start of the crisis and Micheál Collins points out that it will leave a big group of long term unemployed people. He also recommended that the Government use the Ireland Strategic Investment Fund to target those individuals and to boost the economy generally. "You can cut or you can boost GDP. The better route is to boost GDP. It's a regret that we haven't used the €6.4 billion that's there. It could be targeted at relevant investment programmes which will create jobs and growth," he concluded.
***
MORNING BRIEFS - A bipartisan budget deal has been agreed in the US which should prevent another government shutdown for another two years. The proposed deal finances the government for that time and reduces the federal deficit by $23 billion. The deal involves an €85 billion package of deficit reductions and modest spending cuts giving both sides something to sell to their voter base.
*** EU finance ministers have come up with the broad outline of a deal on what to do with failed banks but have put off the final detail until next week. The draft compromise is broadly based on Germany's revised position. It sets out how euro zone countries will cede power to a central bank resolution authority and establish a common funding network for failed banks. Some countries objected to the slow phasing in of a single resolution fund - which gives big countries a greater say on how and when it can be used.
*** Car maker Holden - the Australian equivalent of Opel - has announced that it will stop making cars in Australia in 2017 with the loss of nearly 3,000 jobs. The General Motors subsidiary said the strong Australian dollar and high manufacturing costs were among the reasons behind its decision. Holden, which has made cars in Australia for 65 years, joins Ford which announced earlier this year that it would stop making cars there. That news comes as a new survey shows that consumer confidence in Australia has fallen amid concerns about the country's economic outlook.
*** The Nevin Economic Research Institute has published its latest quarterly economic outlook. It is expecting growth of 0.5% this year - greater than the Government's own estimate of 0.2% growth. However, it is less optimistic about next year when it is forecasting just 1.1% growth, well below the Government's 2% target. The institute has cited budget cutbacks, international weakness - which will hit our export sector - and the problems in the pharma sector with drugs coming off patent.