Today in the press
Tuesday 10 December 2013 10.33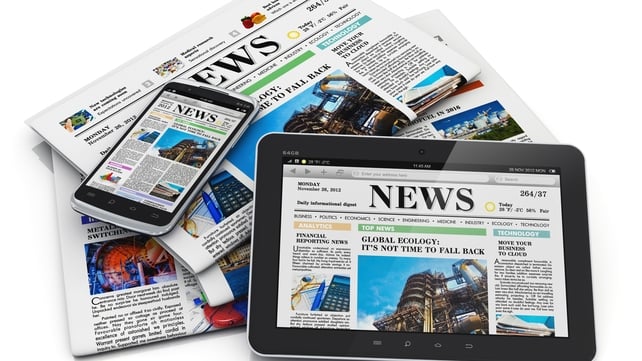 EASON DEFERS PAYMENT OF CHRISTMAS BONUS - Irish retailer Eason and Son Ltd has deferred paying over 800 staff their Christmas bonus as the company pushes to reduce its cost base by €2.5 million, writes the Irish Times. The bonus was due to be paid to all staff that joined the company prior to 2011. This equates to about 80 per cent of its 1,000 employees and is worth almost one week's wages to employees. In a statement Eason said it had begun a "consultative process," with its staff earlier this year about this new cost-savings round but an agreement has yet to be reached. The company previously reduced its annual costs by €6.1 million between 2011 and 2012. Eason said in a statement said it had "pursued all viable cost adjustment opportunities and has significantly restructured a number of areas . . . The company believes the remaining costs savings required can only be delivered through a reduction in labour costs. "As all possible savings and terms and conditions will form part of negotiations, including savings related to the company's Christmas bonus, it has been decided to defer the payment of this year's bonus, pending the outcome of this process," it said. Eason said it would pay staff their Christmas 2013 bonus at a later date if agreement was reached with its employees on cost reductions.
***
KENTZ DEAL WITH VALERUS A REAL GAME-CHANGER AS SHARES UP 10% - Shares in Tipperary-based engineering firm Kentz shot up by 10% after the London-listed company launched a $435m (€317m) deal to takeover US gas services company Valerus Field Solutions. Kentz will pay cash for the US business in a deal that will mean a big boost to the Irish company's earnings per share once it completes next year, writes the Irish Independent. Kentz was heavily targeted in two acquisition attempts earlier this year, but the Valerus deal changes its prospects as a buy target, analyst Dan Slater of Arden Partners said. "It really builds out the earnings per share impact and makes Kentz less bite-size as an acquisition target," he said. "People will keep talking about Kentz as a merger and acquisitions target but this is a major deal and is going to change the business quite a lot." The Valerus acquisition will bring the US shale market and opportunities in Latin America into focus for Kentz, which as yet has had little activity there to date.
***
'MOONE BOY' DRIVES TURNAROUND IN FORTUNES OF ARDMORE STUDIOS - Boosted by the shooting of the third series of Chris O'Dowd's Moone Boy, Ardmore Studios has enjoyed a turnaround in its fortunes this year after two years of successive losses, says the Irish Examiner. Chief executive of Ardmore Studios, Siún Ní Raghallaigh yesterday confirmed the studio is expecting to break-even in 2013 following losses of €851,873 in 2012 and €987,622 in 2011. Ms Ní Raghallaigh said: "Ardmore has made a considerable investment in the upgrading of the studios and the facilities. This has resulted in a gradual growth of the business with a mixture of work during 2012 and 2013." The chief executive said factors behind the 2012 loss "relate to very little activity in the first half of 2012, restructuring costs and redundancy costs." According to the 2012 accounts the firm significantly reduced its cost base in 2013 with redundancies, efficiencies and outsourcing. There were nine redundancies in 2012. Productions starring Chris O'Dowd, Michael Fassbender and Maggie Gyllenhall have boosted revenues this year.
***
CARNEY SAYS HE WILL NOT TURN STRAIGHT TO RATES TO CONTROL RECOVERY - Mark Carney said on Monday that he favours initially using tools other than interest rates to help control the UK's economic recovery and to prevent the housing market rapidly moving from "stall speed to warp speed". In a dovish speech, the governor of the Bank of England indicated he was minded not to pull the lever on interest rate rises if unemployment falls quickly, reports the Financial Times. Although sterling rose on his words, the speech marked another attempt by the governor to damp expectations that he will raise rates in response to rapidly falling unemployment. Speaking to the Economic Club of New York, Mr Carney also dismissed fears the UK was entering a period of persistent stagnation that would see optimistic forecasts brought back to earth. This Christmas, he commented, it was likely the economy would fulfil "the hopes and dreams of the holiday season". In the summer he stressed the importance of keeping interest rates on hold until unemployment fell to 7%. Against the backdrop of an unexpectedly fast fall in unemployment this autumn, the speech seeks to damp expectations that the bank will tighten monetary policy when that threshold is met.