Today in the press
Friday 06 December 2013 09.11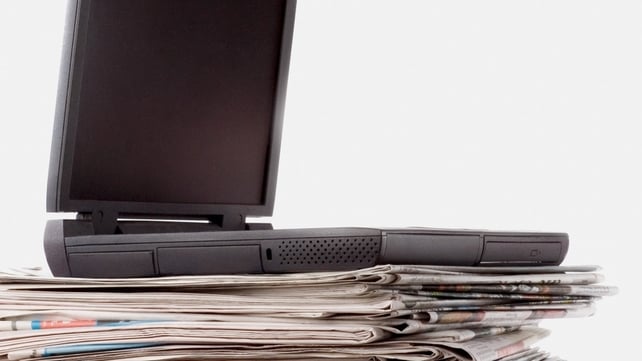 FITZWILLIAM BUYS €140m OF ARNOTTS' LOANS - Fitzwilliam Finance Partners Ltd, an investment company led by solicitor Noel Smyth, has bought €140 million worth of loans owed by Irish retailer Arnotts to Ulster Bank. The Irish Times says it is understood that British retailer Selfridges, owned by Canadian billionaire Galen Weston, is providing financial backing to Fitzwilliam. Mr Weston also owns well-known retailer Brown Thomas. The Ulster Bank deal, which closed only very recently, puts Fitzwilliam in a strong position to bid for total control of the iconic Dublin city centre department store with the support of Selfridges. Arnotts' other loans are held by Irish Bank Resolution Corporation (IBRC) which are being sold off by the State-owned bank's special liquidator KPMG. The deadline for bids for the IBRC loans of about €230 million in two tranches is today. Fitzwilliam has already been pre-cleared by KPMG to bid for these loans by showing it has the financial firepower to do with backing from Selfridges. About seven serious bids were considered by Ulster Bank for its loans including an approach from its existing management with the support of an as yet unnamed London-based financial backer.
***
DUNNES PLANS REDUNDANCIES AS COMPETITION TAKES ITS TOLL - Dunnes Stores is seeking a number of voluntary redundancies at both its head office and at store level, the Irish Independent has learnt. It's not known precisely how many redundancies Ireland's second biggest retailer is seeking, but staff have been told of the plan within the past week. Dunnes employs hundreds of people at its head office in Dublin's city centre and about 14,000 in total across its store network. The planned redundancies - thought to be limited in scale - come as Dunnes battles with rivals in the run-up to Christmas. Industry insiders reckon the retailer, headed by Margaret Heffernan and Frank Dunne, has spent tens of millions of euro so far this year issuing special vouchers to customers in an effort to retain custom. The secretive retailer is also currently looking to hire someone to head up its Valueclub customer loyalty programme.
***
NOONAN'S TAX FIGURES SHOW 130 TOP EARNERS WILL EAN €4m AVERAGE EACH - Finance Minister Michael Noonan has confirmed that 130 high rollers will earn on average €4m each this year. According to Mr Noonan, the 130 will generate aggregate earnings of €527.35m and pay tax at a rate of 28.6%, writes the Irish Examiner. Each of the 130 will pay on average €1.1m in tax, resulting in a tax take of €150.94m from that group. In the provisional tax figures based on data drawn up by Revenue, and provided by Mr Noonan in response to a written Dáil question by Clare Daly TD, all of the 130 will earn over €2m in the 12 months to the end of December 31, 2013. The figures are for PAYE workers and self-assessed taxpayers combined. Mr Noonan said a further 549 taxpayers will earn between €1m and €2m, generating €733.2m gross income, and will pay €214m in tax on an average rate of 29.2%. The figures show that 2,575 taxpayers will earn between €500,000 and €1m, generating an aggregate income of €1.71 billion, paying income tax of €515m at a rate of between 29.3% to 30.3%. The minister confirmed a further 10,223 income taxpayers will earn between €250,000 and €500,000, generating €3.34 billion in gross income and paying €969m in income tax at a rate of 28% to 30.4%
***
COMPANIES RUSH TO MAKE POST-IPO SHARE SALES - Newly-listed companies are breaking lock-up restrictions on early share sales at the fastest pace since the dotcom boom, as large shareholders rush to offload their stakes in a booming market for US initial public offerings, says the Financial Times. The dash to sell shares soon after a company lists reflects the strong appetite for riskier assets among investors, who have snapped up equity offerings this year as the US Federal Reserve's emergency stimulus has sent stock markets to record highs. But it could also indicate that the rally is reaching its peak and early investors are keen to take profits, as happened in the dotcom boom. A total of 26 US-listed companies this year have raised $7.4 billion from share sales within the lock-up period - typically 180 days - in which they are otherwise forbidden from diluting investors with further share sales, according to Dealogic. The number of busted lock-ups is the most since 2000, when insiders at 44 companies made secondary sales earlier than expected. Companies, particularly those controlled by private equity firms looking to exit their investments quickly, have an incentive to price their IPOs conservatively and have the stock trade higher so that they can return to market and offload more of their stakes.