Morning business news - December 6
Friday 06 December 2013 10.47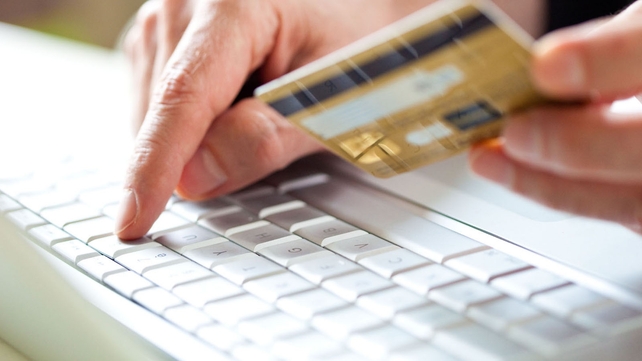 The organisation that manages dot-ie web addresses - the IEDR - has announced another round of its optimise fund that aims to help SMEs improve their online presence by giving them access to training, support and tools.
IDmodels.ie - which specialises in the likes of model cars and collectables – is one company that has already benefitted from the fund.
Having started life as a bricks-and-mortar retailer in Dún Laoghaire it is now an exclusively online operator – which its marketing manager Craig Brady said was a challenging but rewarding move.
"In 2003 we opened a shop in Dún Laoghaire, business went very well and we grew very quickly," he said. "We decided to move to a bigger premises but the reality of it was that the costs were astronomical, so we took the decision to go online.
"It gave us much more flexibility and growth potential in the future."
Brady said it was a massive leap of faith to move exclusively online but it opened the door to bigger markets – not least international customers, which make up a big part of the company's business today.
"We knew a lot of customers came to us because of what we stocked and we were confident that they would follow us online", he said. "And even though we are online, we get a lot of phone calls and people can come in to see the product before they buy it – so we've made it easy for people to deal with us."
***
MORNING BRIEFS - Housebuilder Abbey has reported pre-tax profits of €7.65m for the six months to the end of October, an improvement on the profit of under €6m at the same time last year.
Abbey said that its housebuilding division completed 163 sales in the six month period - 156 in Britain, four in Ireland and three in the Czech Republic.
*** Markets in the US closed down last night as traders reacted to better-than-expected data from the country's economy. US GDP figures saw growth of more than 3.5% in the third quarter - well above expectations - while unemployment figures took an unexpected fall for the third week in a row.
The positive data left markets worried that the US Federal Reserve would begin scaling back on its stimulus measures as early as its next policy meeting on the 17th of December.
European markets had earlier closed in negative territory after the ECB held its main interest rate at 0.25%. Its president Mario Draghi also poured cold water on the possibility of further stimulus from the authority in the immediate future.
*** Facebook is using a complex tax structure to reduce its Irish tax bill to €1.9m according to the Financial Times - despite it having a turnover of almost €1.8 billion last year.
The newspaper says that the social network is using a structure similar to Google's so-called Double Irish, which has come in for criticism from international groups and other countries.
The structure sees Facebook Ireland Limited pay a €1.7 billion administrative fee to its Irish-based parent company Facebook Holding Limited.
Filings from the Companies Registrations Office shows that several of this parent company's shareholders are Facebook subsidiaries based in the Cayman Islands.