Abbey reports 'good' trading in the UK
Friday 06 December 2013 07.56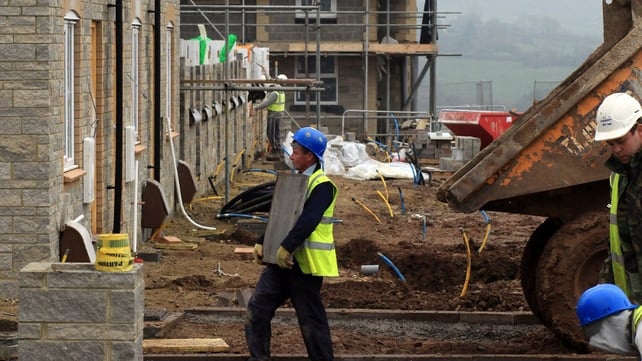 Housebuilders Abbey has reported pre-tax profits of €7.65m for the six months to the end of October, an improvement from the profit of €5.95m the same time last year.
Abbey said that its housebuilding division completed 163 sales in the six month period - 156 in the UK, four in Ireland and three in the Czech Republic. This resulted in a turnover of €39.86m.
The company said that its project in Kilcoole is now completed, while new projects in Shankill and Rathfarnham in Dublin are under way. It said that advance sales in Shankill have gone well. Its project in Rathfarnham will come to the market in the spring.
Abbey said that trading in the UK was "good", with sales supported by the UK government's 'Help to Buy' schemes.
The company said it was declaring a dividend of four cents per share which together with the five cents approved at the AGM in October will make a total of nine cents for the financial year.
Looking ahead, Abbey said that the immediate outlook is "encouraging".
"The housing market in South East England has been healthy over recent months and we are planning increased activity in the year ahead. In Dublin prices and activity have improved from very low levels," the company said.
It added that both in the UK and Ireland, competition for new land opportunities is "fierce" and cost pressures are increasing steadily.