Today in the press
Thursday 05 December 2013 09.40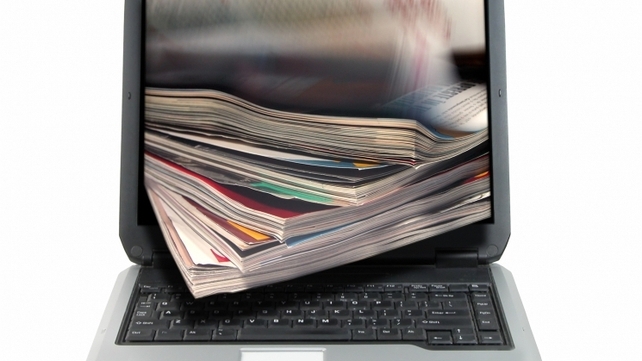 FACEBOOK PAID €1.9m IN IRISH TAX ON €1.7 BILLION TURNOVER - Facebook Ireland, the Dublin-based company that forms a key part of its global corporate structure, grew its turnover by €737 million last year to €1.78 billion, but only generated an Irish corporation tax charge of €1.9 million, writes the Irish Times. The company recorded a pre-tax loss of €626,000, according to the accounts, which show how the gross profit made by the company was turned into a loss when administrative expenses, paid to other group companies, were taken into account. These expenses included royalty payments of €770 million to its immediate parent, Facebook Ireland Holdings, an unlimited company registered in Ireland but not believed to be tax-resident here. Its shareholders include a number of Facebook companies based in the Cayman Islands, where there is no corporation tax. A request for a comment from Facebook met with no response yesterday. The corporate structure used by Facebook mirrors that used by a number of technology giants with important strategic operations in Dublin that are in turn owned by Irish-registered parent companies that receive hundreds of millions of euro in royalty payments annually, but are based in tax havens such as the Cayman Islands or Bermuda.
***
NTR TO RE-ENTER WIND ENERGY MARKET AFTER €10m TOLL-ROAD VICTORY IN COURTS - Utility company NTR is preparing to re-enter the Irish wind energy market, buoyed by a recent win in the Supreme Court that will net it nearly €10m from two county councils. The former owner of Airtricity has been shedding Irish assets in recent years, but said it was now looking to buy Irish and UK wind farms within the next six months. It has at least €50m in cash reserves to do this, reports the Irish Independent. Its cash pile was boosted in recent weeks, after the company won a Supreme Court appeal relating to a dispute about toll rates. The dispute concerned rates levied on NTR by Fingal County Council and Louth County Council when it operated the Westlink toll facility in Dublin and a toll on the M1 between Gormanston in Meath and Monasterboice in Louth. NTR sold its stake in both tolls several years ago but the dispute rumbled on until the Supreme Court appeal was decided last month. The company's main interests now lie with its US wind-energy business, which reported sales growth over the last six months.
***
WARNING OVER ROGUE ACCOUNTANCY FIRMS - Chartered Accountants Ireland (CAI) has warned that there are more than 120 accountancy firms operating without any regulatory oversight and a number of them are being run by convicted fraudsters. The findings emerged from the first industry-wide census of more than 2,000 firms offering accounting advice by the main accountancy bodies, writes the Irish Examiner. The CAI warned its research had found that some of the 120 firms identified as not being regulated were managed by people who have no qualifications, have served prison time for fraud or were before the courts on fraud charges. CAI president Brendan Lenihan said the number of rogue firms in operation was quite worrying. "Quite disturbingly, in a number of rogue cases, the people fronting these unregulated firms have criminal records for fraud or are before the courts. They often give a misleading impression that they have accountancy qualifications. "This system would not be permitted for any other professionals of which we are aware. Because we have registration of medical personnel, you do not need to ask your surgeon to prove his or her basic qualifications before lifting a scalpel. Unfortunately, people can't assume the existence of a brass plate outside an office is enough evidence of a professional qualification," he said.
***
CONTAINER LINES IN MERGER TALKS - Two of the world's highest-profile container shipping lines, Germany's Hapag-Lloyd and Chile's CSAV, are in talks about a potential merger that would create the world's fourth-largest container ship fleet, says the Financial Times. CSAV announced the discussions to the Santiago stock exchange after its shares rose nearly 15% on reports in Germany's Die Welt about the talks. "Hapag-Lloyd and CSAV are currently maintaining discussions if a possible business combination or any other form of association would be of mutual interest," the company announced. The discussions had not yet led to any agreement, the company added, but it would announce any developments. Shortly afterwards Hapag-Lloyd issued an identical announcement. Mergers have been unusual in container shipping since a wave of activity in 2005, which included AP Møller-Maersk's purchase of P&O Nedlloyd and Hapag-Lloyd's purchase of CP Ships. CSAV, whose largest shareholders are Chile's Luksic mining family, grew rapidly during the last decade as it sought to become a worldwide operator, and was briefly among the world's top 10 operators by fleet size. Owners of the vessels it chartered had to agree a rescue deal for the company during the depths of the recession in 2009.