Morning business news - December 5
Thursday 05 December 2013 10.25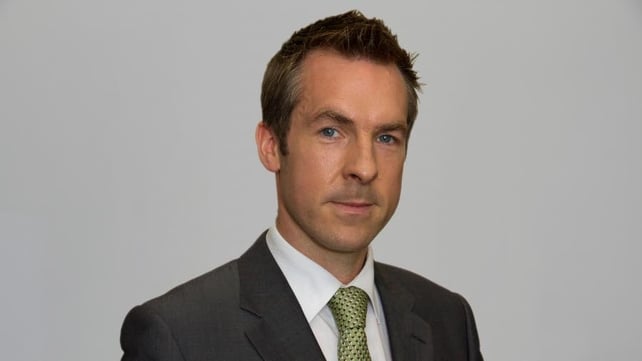 MARKETS TO FOCUS ON OSBORNE'S STATEMENT IN THE COMMONS - The recovery in the euro zone lost some momentum in November, according to a monthly measure that looks at manufacturing and services sector activity. However, that is unlikely to prompt another rate cut from the ECB today after it announced a surprise cut in the rate to a record low of 0.25% last month.
Peter O'Flanagan, Head of FX trading with Clear Currency in London, said the ECB is likely to wait and see how last month's cut will filter through before making another move on the main rate. "The ECB will look towards negative deposit rates. That has been discussed over the past year but we don't expect them to announce it today. We'll watch the press conference for signs," he said. Negative deposit rates would mean the ECB effectively charges banks to hold their excess liquidity. It is hoped that would encourage them to lend that money out into the economy.
Peter O'Flanagan said attention in the UK today would be on Chancellor George Osborne's Autumn statement rather than on the Bank of England, which is not expected to make any moves. "The Autumn Statement will be key. Since July, the UK economy has really outperformed. Mark Carney has a tough job trying to maintain forward guidance. The Autumn statement will be key on looking out."
The analyst also said interest rates now look like they might go up in 2015 having originally been scheduled for a 2016 hike. Looking to the US, Peter O'Flanagan said tomorrow's non-farm payrolls would be key in determining when tapering by the US Federal reserve might begin. "Data in the US is very supportive of a January/February start. December might be a bit late at this stage but it could happen yet," he added.
***
MORNING BRIEFS - Shares in Australian airline Qantas dropped more than 15% overnight after it issued a surprise profit warning and announced 1,000 job cuts. The airline said tougher competition and slowing demand had resulted in a 'marked deterioration' in conditions. It now expects to makes losses of up to $300m - that is around €200m - for the six months from July to December. The airline's chief executive, Dubliner Alan Joyce, blamed record fuel costs, a strong Australian dollar and fierce competition from subsidised rivals.
*** Pay is on the way up across many sectors, according to Brightwater Recruitment's annual salary survey of several hundred companies. In the IT sector, a talent war has driven salaries up 10% in the past year. Across accounting and finance, the increase is of the order of 2-5%. Investment banking has also seen pay increases and wage hikes of 3-8% have been registered.
*** Providence Resources has been offered a licence option covering a large part of the southern Celtic Sea Basin. Studies based on seismic data will be carried out but old data suggests that there may be a large structure similar to those found in the Northern Celtic Sea. It will continue to assess the potential within the area.
*** Aer Lingus passenger numbers were down 5% in November compared to the same month last year. Total numbers, including Aer Lingus Regional operations, came to 728,000 passengers in the month. Short haul passenger numbers were down almost 5%, while long haul traffic was almost 7% down. The total load factor was down 3.3 points to 73.3% in the month.