Qantas issues profit warning and announces job cuts
Thursday 05 December 2013 07.31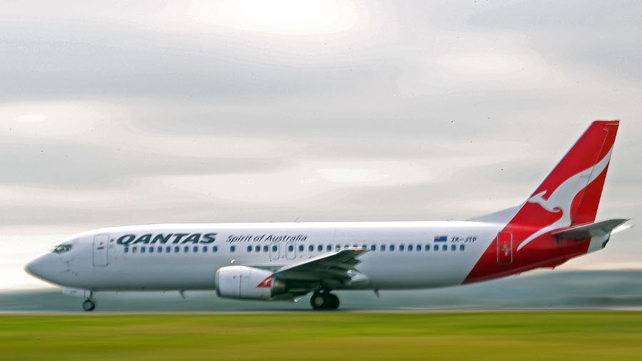 Qantas Airways has warned that it expects to post an underlying pre-tax loss between $250m and $300m for the first half of the current year.
This follows a "marked deterioration" in market conditions.
Shares in Australia's national flag carrier sank as much as 15% after it said the outlook for the second half of the year "remains volatile" and flagged 1,000 job cuts as part of an accelerated cost reduction programme.
Qantas, which is waging a bitter battle with Virgin Australia Holdings, declined to provide further guidance, citing uncertainty in global economic conditions, fuel prices and foreign exchange rates.
"The challenges we now face are immense," Qantas chief executive Alan Joyce said in a statement.
"Since early 2012, there has also been an unprecedented distortion of the Australian domestic market, with Virgin Australia's strategy to seek majority ownership and massive financial backing from foreign government-owned airlines."
Joyce said Qantas would accelerate its cost reduction programme, pushing to achieve total savings of $2 billion over three years.
Measures will include 1,000 job cuts within 12 months, a pay cut for Joyce and the board, a pay freeze and no bonuses for executives and a review of spending with the airline's top 100 suppliers.
Qantas has been pressing the Australian government to intervene in the aviation market as Virgin taps its majority owners, Gulf carrier Etihad, Singapore Airlines and Air New Zealand, for $350m to add capacity and lift service levels.
The airline, which earlier this year signed an alliance with Dubai-based Emirates Airlines, claims it is hampered by regulations binding it from seeking significant foreign ownership or government support.
Australian Treasurer Joe Hockey last week gave Qantas some reason to hope, flagging potential changes to allow majority foreign ownership or increased government support.
Acknowledging that Qantas is in "regulatory handcuffs", Hockey sparked speculation about the airline's future by calling for a debate on the Qantas Sale Act, the law that caps foreign ownership of the airline at 49%.
The profit warning follows a doubling of Qantas's underlying profit to $192m for the most recent financial year as shrinking losses on its international arm offset tougher competition on its lucrative domestic routes.