Standard Chartered warns 2013 profits could fall
Wednesday 04 December 2013 08.53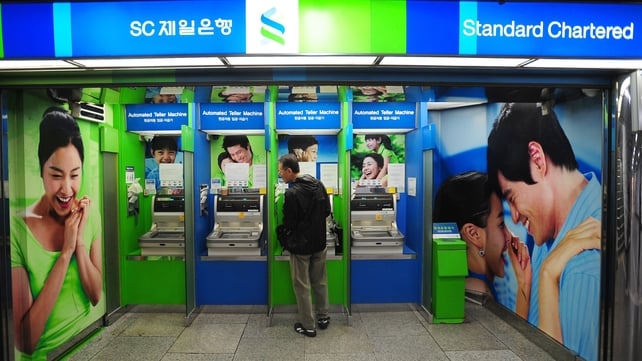 Asia-focused bank Standard Chartered today warned that profit is likely to fall this year after a slowdown in Asian growth over the past five months.

"Difficult market conditions that began in August have continued in the second half and are likely to remain through to the year end," the bank said in a trading update.
It said that this has had a significant impact on business performance in the second half, in particular in Financial Markets.

The bank said that is likely to leave income for the full year "broadly flat" from 2012.

Operating profit in its consumer bank will be down by at least 10% because of problems in Korea, with profit from wholesale banking expected to be flat.
The bank makes more than 90% of profits in Asia, Africa and the Middle East.
It has reported 10 consecutive years of record income and profits but last month scaled back its income growth target for the next couple of years as slower economic growth and tougher regulations bite.