Australia's third quarter growth disappoints as consumers still not spending
Wednesday 04 December 2013 08.42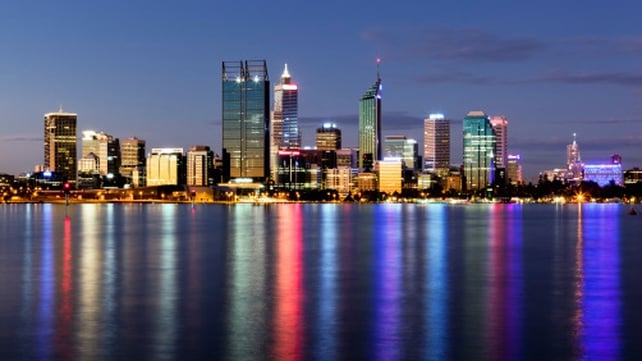 Australia's economy put in another subpar performance last quarter as domestic demand disappointed and consumers chose to save rather than spend.
However, a solid contribution from international trade helped avoid something worse.
Gross domestic product rose 0.6% in the third quarter from the previous quarter, when it increased 0.7%, the Australian Bureau of Statistics said.
That was less than analysts' median forecast of 0.8%, with many sectors of the economy showing little or no growth at all. If not for a sizeable boost to growth from net exports, GDP would have actually contracted in the quarter.
The Reserve Bank of Australia has done its part to boost the economy by cutting rates to a record low of 2.5% and recent evidence does suggest the stimulus is working, albeit slowly.
Rising house and share prices have fattened household wealth, boosted consumer confidence and revived home building.
The central bank has had less luck with the local dollar, which it is anxious to get lower to relieve competitive pressure on trade-exposed sectors of the economy. It has even hinted at the chance of intervention, though without much enthusiasm.
Today's data showed the value of all goods and services produced in Australia was 2.3% higher than in the third quarter of 2012. That was well short of the 3.25-3.5% pace that economists consider "normal", although the world's 12th-largest economy did again outpace its peers.
Comparable growth was 1.6% in the US, 1.9% for Canada and 1.5% in the UK. Despite all the talk of recovery in the European Union, its economy shrank 0.4% over the year.
Adding most to growth was international trade as export volumes benefited from all the billions spent on resource expansion, while imports declined as some mining projects got closer to completion.
This trend has years to run, with exports of liquefied natural gas in particular not set to truly explode until 2015.
However, consumers were refusing to come to the party. Household consumption added just 0.2 percentage point to growth, while the savings ratio defied all expectations by popping higher to 11.1%.
There have been signs of a pick-up in spending in the last few months, but the jury is very much out on whether Australia's remarkable run of 22 years without recession will make it to 23.