Four A-Wear shops still trading, with hopes to open up to six more
Tuesday 03 December 2013 17.58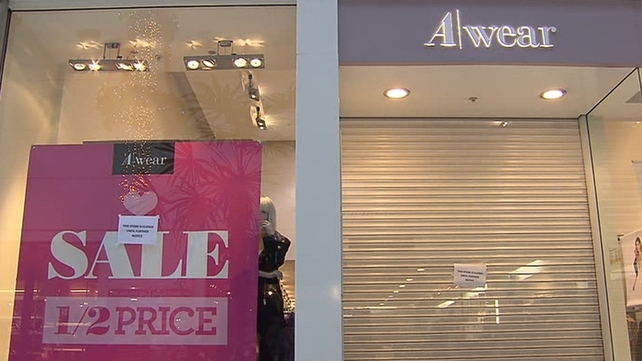 Four A-wear shops have continued to trade following last week's appointment of Ken Fennell as Receiver.
The shops are located in Blanchardstown, Dundrum and Grafton Street in Dublin and its outlet in Sligo.
In a statement today, the receiver said it is his intention to try and open another five to six stores by next week, but he added that the locations of the shops are as yet undecided.
The fashion chain has a total of 31 stores across Ireland.
In relation to gift cards and vouchers, the receiver said that A-Wear will honour those which were issued during the period of examination from October 8. These will be honoured up to December 24.
Ken Fennell was appointed to the A-wear chain of shops after the company failed to exit examinership last week. It had been in the examinership process since October 8. He cautioned last week it was "inevitable" that some stores will close.
The business employed 358 staff across its locations and head office which is based on Grafton Street, Dublin. There are a total of 117 full-time staff and 241 part-time staff between all retail operations and the head office functions.
The company had blamed high rents and increased competition for its difficulties.
A-Wear was bought by its current owners from receivers in 2012. While they managed to reduce the company's annual losses from €5m to €2.5m a year, they said in October that they had taken things "as far as they can".