Consumers still not seeing the 'feel good factor', as consumer sentiment weakens
Tuesday 03 December 2013 13.29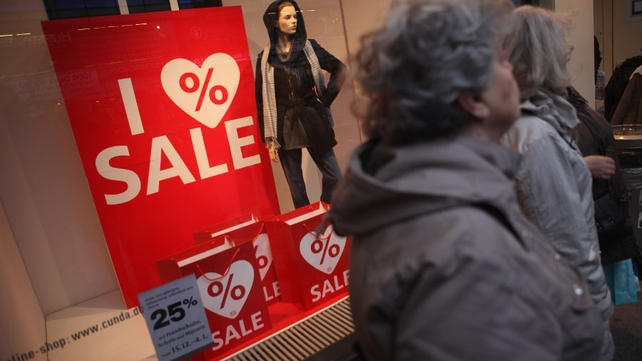 Consumer sentiment weakened last month as households reassessed their financial situation after the Budget.
The KBC Bank/ESRI consumer sentiment index fell from a six year high of 76.2 in October to 71 in November.
KBC Bank said that the consequences of specific Budget 2014 measures, along with the knock-on impact of higher health insurance costs and concerns about payment dates for property taxes for 2014 contributed to the view that household spending power will remain under pressure in the coming year.
But the bank noted that the underlying trend of the index, as indicated by the three month moving average, continued to rise in November.
As a result, the November reading is the highest level of this measure since September 2007.
The November survey also showed a marginally positive change in consumers' views on the general outlook for the Irish economy.
"This element of the survey seems to reflect a broad endorsement of domestic economic policy even if there is also a strong sense that such policy hurts household finances, at least in the short term," commented KBC Bank's chief economist Austin Hughes.
The economist also noted that concerns about household finances grew in a month when the ECB announced an interest rate cut. Usually, such cuts have tended to have a clear positive impact on sentiment, as many of those with large borrowings also have tracker mortgages.
Mr Hughes said that the November survey results may be disappointing, but should not be seen as entirely surprising.
"The Irish economic recovery now emerging is still tentative and many consumers remain severely cash constrained," he said, adding that the "feel good factor" remains absent.
"As consumers gradually come to terms with Budget 2014 measures, there may even be some prospect of a slightly better trend in spending as 2013 ends. However, the November survey suggests that any upswing is likely to be relatively modest", Mr Hughes concludes.