Morning business news - December 3
Tuesday 03 December 2013 13.26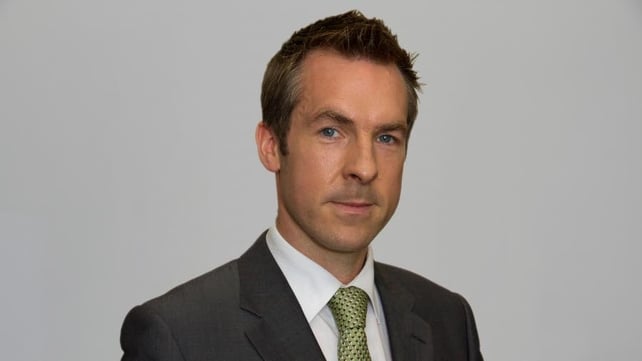 HUGE SHIFT IN SAVINGS LANDSCAPE BECKONS - A major conference on the future of banking yesterday heard contributions on a European banking union which is being negotiated by euro zone finance ministers. One of the aspects of that union will likely be a 'bail-in' of certain types of asset classes when banks fail in the future.

Mark O'Byrne, Director of Research with Goldcore, has just completed an in-depth study into the subject. Mr O'Byrne said the dawn of the era of bail-ins was a "rubicon moment for savers and investors". "Bail-ins are when a government imposes a mechanism of losses on bondholders and depositors in order to restructure a bank. Up to now, deposits were considered sacrosanct. This is a huge shift in the savings landscape," he states.
Depositors are likely to be at the end of the queue when it comes to being hit, but the important thing is that they are now in the firing line, Mark O'Byrne points out. "People need to realise that as a depositor, you're an unsecured creditor. You, in effect, loan your money to the bank. It's important that you lend it to a sound bank. Up until now, all we had to consider was yield and people generally went for the bank with the highest yield."
The negotiations on bail-ins are at an advanced stage in Europe with individual governments bringing in different provisions. "At negotiations in Brussels during the summer, Michael Noonan said bail-ins are now the rule. And that was echoed at the banking conference in Dublin yesterday. It's at a very advanced stage," he concludes.
***
MORNING BRIEFS - IBEC is calling on the Government to take advantage of the low interest rate environment and to invest in the country's infrastructure. In a report published today, the group says the Government should be planning to spend 4% of GDP every year on infrastructure up to 2020. It points out that between 2007 and 2012, Ireland fell 17 places to 21st out of the EU 27 in terms of government capital spending on infrastructure relative to the size of its economy. Ibec says the Government should look at alternative investment strategies like public private partnerships, but it warns that it is something that needs to be implemented soon because interest rates will not stay at their historic low of 0.25% in the long term.
*** Apple has purchased data analytics firm Topsy Labs for a reported $200m. The company specialises in using data from Twitter to track customer sentiment and is one of the few firms to have access to Twitter's entire data stream. This marks Apple's second acquisition in the last few weeks. It also bought Israeli firm PrimeSense, which specialises in making 3-D motion detection technology.
*** Global shipments of PCs are expected to see huge contraction this year, according to research firm International Data Corporation. IDC believes sales of PCs will be down by over 10% in 2013. PC sales have fallen for the last six quarters, hit primarily by the growing popularity of tablets and smartphones.
*** A US bankruptcy judge will decide today if the city of Detroit in Michigan can proceed with its Chapter 9 bankruptcy filing to try to reduce decades of accumulated debt. During a nine day trial last month, lawyers representing unions and retired groups accused the city's Emergency Manager of attempting to improperly use the federal bankruptcy court to wipe out public pensions. It is widely expected that the city will be allowed proceed with its bankruptcy. It will start with a debt-cutting phase and a plan of adjustment which will detail how much of a hit unsecured creditors should take.