Today in the press
Tuesday 03 December 2013 08.41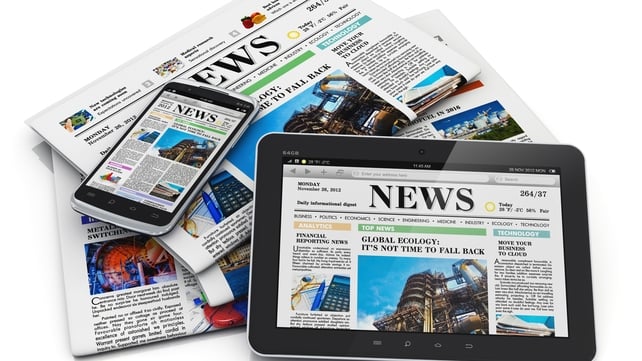 INVESTMENT BANKS SET TO CUT PAY AGAIN DESPITE RISE IN PROFITS - Global investment banks are set to cut pay for the third year in a row despite a rise in profits, highlighting efforts to put shareholder returns ahead of employee remuneration. Nine of the largest investment banks in the US and Europe are on track to shrink their overall pay, including salaries, bonuses and other benefits, by a median of 5% this year, according to a Financial Times analysis of their quarterly reports. These banks set aside a combined $51.4 billion in overall pay in the first nine months, 5% less than in the same period the year before. Profits increased by a 10th over the same period. "Banks are continuing the trend of the last couple of years of realigning returns from employees to shareholders," said Tom Gosling, head of PwC's reward practice. "They need to do this, as most banks are still delivering single-digit return on equity . . . and the industry continues to face significant regulatory challenges." Much stricter capital rules, moves towards electronic and exchange-based trading, and a sluggish global economy have dented investment banking returns in the past few years. Following dramatic cuts to pay in 2011 and 2012, pay experts expect this year's bonuses - which will be paid out in early 2014 - to be reduced less drastically, with the typical bank shrinking its overall bonus pool by 10% or less.
***
NAMA CLAIMS IN US COURT FILING THAT SEAN DUNNE HIT ASSETS UNDER WIFE'S NAME - Efforts by Gayle Killilea, the wife of bankrupt developer Sean Dunne, to block US subpoenas seeking information on her money and business dealings are part of "a deliberate strategy" by the couple to impede an investigation into their financial affairs, the National Asset Management Agency claims. The Irish Times says that the State agency has argued in a filing to a US bankruptcy court that Ms Killilea's motions last month to quash NAMA's subpoenas served on banks First Republic and Credit Suisse and property agent Coldwell Banker are attempts to frustrate its discovery by "arguing that it interferes with her privacy". The filing, submitted by NAMA subsidiary National Asset Loan Management, says it intends to prove Mr Dunne has "knowingly and fraudulently" transferred and concealed assets using Ms Killilea and her company Mountbrook US to hold assets he indirectly controls. NAMA has taken an "adversary proceeding" against Mr Dunne in the Connecticut court where he filed for bankruptcy in March, seeking to block his discharge with a fresh financial start claiming that the Co Carlow developer is behind multimillion euro property deals in the US, and not his wife as he claims.
***
DIGICEL POISED TO ENTER MYANMAR MOBILE MARKET IN PHONE MAST DEAL - Digicel has said it will join a consortium to supply and build mobile phone masts in Myanmar. The news is a boost to Digicel which lost out earlier this year in a competition to win a mobile phone licence in the country which used to be known as Burma, says the Irish Independent. While Digicel already operates in 31 markets, Myanmar's 56 million people make the country a massive market. Building telecommunications networks is expected to bring a leap forward in digital technology that could speed up economic development in Asia's poorest country after Afghanistan. Digicel, which is controlled by businessman Denis O'Brien, will join forces with YSH Finance and Ooredoo Myanmar to build the masts through a consortium called Digicel Asian Holdings.
***
MPs CONDEMN MONEY ADVICE SERVICE AS 'NOT FIT FOR PURPOSE' - The service that is supposed to help those experiencing financial problems in the UK is "not fit for purpose", according to MPs. In a hard-hitting report into the Money Advice Service (MAS) published today, the Treasury Select Committee said it had wanted to scrap the service completely but had been persuaded to grant a stay of execution because the Treasury has already announced an investigation. The report condemns the "excessive pay" of senior staff and the amount of cash used to promote the service rather than help vulnerable people. The committee has called for an urgent review into the service, which has an annual budget for 2013-14 of £80m. In a telling sign of the importance of the issue, it has demanded the review must be completed "no later than summer 2014". The damning report criticised the "very large amounts spent on marketing" by the Government agency, which was set up to help people needing debt and financial guidance. It splashed out about £20m on communications and marketing in 2012-13, including some high-profile TV advertising. However, critics said the predominantly web-based service failed to help people, many of whom needed face-to-face advice.