China's services sector resilient in November
Tuesday 03 December 2013 07.35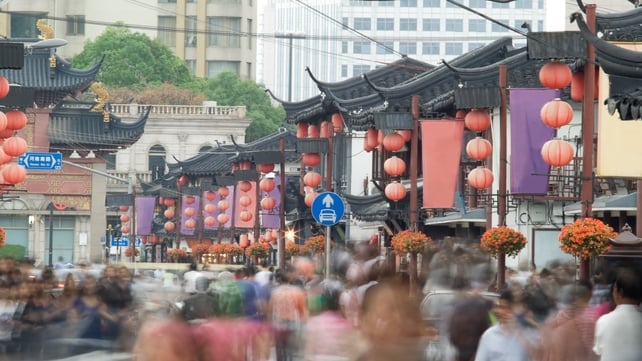 Growth in China's services sector held near one-year highs in November, another indicator of strength as the government prepares to introduce sweeping reforms to restructure the world's second-largest economy.
The purchasing managers' index for the non-manufacturing sector dipped slightly to 56 in November from a 13-month high of 56.3 in October, the National Bureau of Statistics said.
That is still comfortably above the 50-point threshold that separates growth from contraction, and follows two other PMI surveys this week that showed a pick-up in activity for manufacturers last month.
The Chinese economy has regained some momentum since mid-year after a protracted slowdown.
While it was expected to lose steam as the effect of government support measures faded, activity has remained resilient into the December quarter.
That is seen strengthening the government's hand to push ahead with its ambitious agenda of reshaping the economy to boost domestic consumption at the expense of the traditional drivers of exports and investment.
Today's data showed services companies took more new orders last month, though the rate of increase slowed. The sub-index for new orders stood at 51, down from October's 51.6.
In a sign that activity was softening in some areas, price pressures moderated. The sub-index for final prices fell to 49.5 from October's 51.4, indicating some firms cut prices, and a sub-index for input prices also retreated to 54.8 from 56.1.
Firms in aviation, wholesale trade, leasing and business services, water transportation, environment and public infrastructure sectors were among those to cut their final prices, the survey showed.
The services industry accounted for 45% of China's gross domestic output in 2012, and it overtook manufacturing as the country's biggest employer in 2011. It has weathered the global slowdown much better than the factory sector.
A separate PMI survey of the services industry by Markit Economics and HSBC will be released tomorrow. That survey covers more smaller, private firms than the official PMI.