Australian rates on hold as economic outlook brightens
Tuesday 03 December 2013 07.29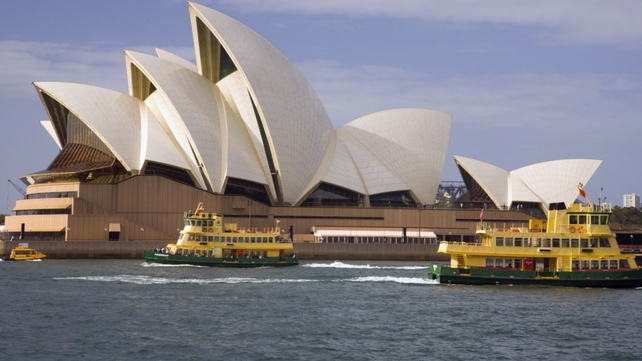 Australia's central bank kept its main cash rate at 2.5% for a fourth month in a row today amid mounting signs that stimulus was working to revive both the housing market and consumer spirits.
The widely expected decision came as surprising strength in retail spending and exports led analysts to upgrade their forecasts for third-quarter GDP data due out tomorrow.
"The easing in monetary policy that has already occurred since late 2011 has supported interest-sensitive spending and asset values," Reserve Bank of Australia Governor Glenn Stevens said in a brief statement.
"The full effects of these decisions are still coming through, and will be for a while yet."
Analysts and investors had seen almost no chance of a reduction in the cash rate, already at record lows following cuts in May and August.
Stevens again took the opportunity to take a swipe at the stubborn strength of the local currency, which has been a burden to trade-exposed sectors of the economy.
The Australian dollar was still "uncomfortably high", Stevens said, although he stopped short of threatening any action to bring it lower. Last month, he noted that large-scale intervention could be used to drag it lower, but also set a high bar on actual action.
Evidence is mounting that low interest rates are working their magic on the Australian economy. Rising home prices are encouraging more building, while also boosting household wealth and giving consumers the confidence to start spending again.
House prices rose 8% in the year to October, while approvals to build new homes climbed by almost a quarter.
Surveys suggest investment by miners is not slowing as quickly as many feared, while rising production is fuelling strong growth in resource exports.
Figures from the Australian Bureau of Statistics earlier today showed export volumes outpaced imports in the third quarter, adding a surprisingly hefty 0.7 percentage point to economic growth.
Retail sales have also picked up markedly, suggesting the economy may have grown more than expected last quarter. The official report on GDP is due tomorrow and the median forecast for quarter-on-quarter growth has been revised up by a tenth, to 0.8%, according to a poll of analysts.
Australia's $1.5 trillion in annual GDP is now seen expanding by 2.6% compared with the third quarter last year. That would be short of the 3.25-3.5% historical norm but ahead of most other rich nations.