M&S workers vote in favour of strike action
Friday 29 November 2013 13.56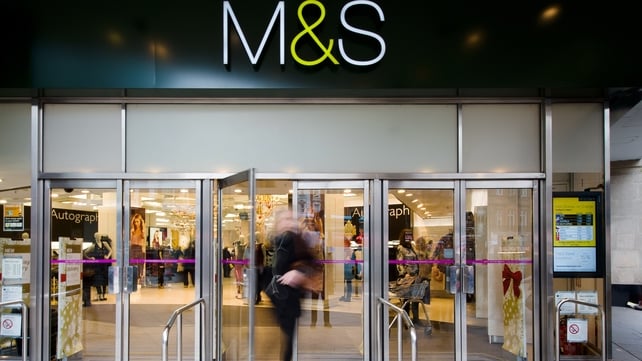 Workers in Marks & Spencer's Irish stores have voted overwhelmingly in favour of industrial action.
The trade Union Mandate, which represents the majority of the 2,300 staff in the company, says the action is in response to the closure of the workers' pension scheme without agreement.
The workers voted by a margin of 94% in favour of strike action.
The union has written to management informing them that strike action will take place across 17 stores nationally on Saturday, 7 December with two further days planned before Christmas.
Mandate says workers were informed by the company at the end of October that their retirement fund would be a 'discretionary benefit'.
They accuse the company of closing the defined benefit scheme without agreement and of introducing a range of cost saving measures including a reduction in certain premium payments and the elimination of the Christmas bonus.
Mandate says the pension scheme is performing and is in surplus to the tune of approximately €17m.