Premier Foods' profit jumps in first half of year
Tuesday 23 July 2013 16.22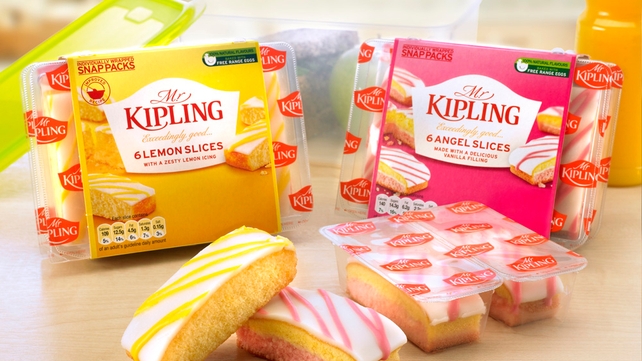 Premier Foods, the maker of Mr Kipling cakes and Batchelors beans, said it expected full-year results to be at the top end of forecasts after cost cuts helped the group to report a 50% leap in first-half trading profit.
The British food producer has also said it expected full-year free cash flow to be between £50 and 70 million, slightly higher than earlier estimates.
This would help reduce year-end net debt to £840-860 million from £890 million at the end of June.
Shares in the firm rose 6.5% to 90.7p in early trading.
"This is a great result for Premier, make no mistake," Investec analyst Martin Deboo said, describing the first-half result as very strong.
After refinancing and selling assets last year to help reduce debt built up before the financial crisis, Premier Foods is stepping up marketing for its eight best-selling brands, such as Batchelors, Ambrosia and Bisto gravy.
It is also shaking up its bread unit to improve profitability.
"A 50% increase in trading profit is a very encouraging result given the highly competitive environment," Chief Executive Gavin Darby said.
The group said the restructuring of its bread division was ahead of plan. At a cost of £28 million, the shake-up includes bakery closures and job cuts to reduce capacity.
Group underlying trading profit jumped to £47.4 million in the six months to June 30,
Premier Foods said, benefiting from cost savings made last year and another £20 million worth delivered in the period.
The firm said plans to halve its 3,299 suppliers would deliver a further £10 million of savings in the second half of the year and help push annual trading profit to around £146 million - the top of market expectations.
Total underlying sales fell 0.9%, with a 3.2% rise in best-selling brands offset by a 5.1% fall in lower-margin products.