Morning business news
Thursday 29 November 2012 10.57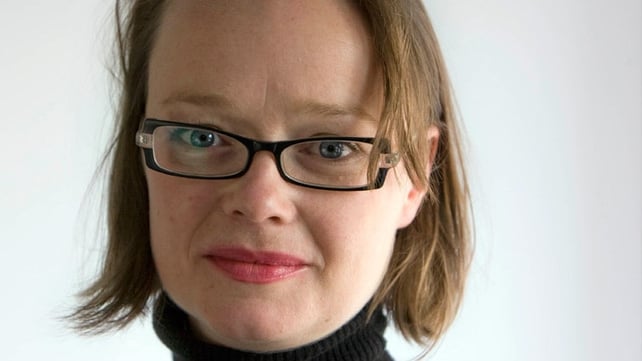 TOURISM IRELAND AIMING FOR 5% RISE IN VISITORS NEXT YEAR - Tourism Ireland today launches its plans for marketing the island of Ireland next year. And, if it goes to plan, visitor numbers here will go up by 5% to 7.6 million and these visitors will contribute €3.7 billion to the economies, north and south.
Niall Gibbons, chief executive of Tourism Ireland, admits that the tourism industry is on a long road to recovery. While new CSO figures yesterday showed that visitor numbers increased slightly over the last three months, they are still down 30% on five years ago. However, there has been good growth in the number of visitors from North America, while 2012 will be a record year for Australian visitors. Mr Gibbons notes that the UK market remains difficult due to weak consumer confidence and the tough UK economy, while the sterling-euro issue is causing some value for money concerns. The Tourism Ireland CEO also welcomes the new air capacity to the US in the coming months as Aer Lingus and US airlines add more routes. He predicts 10% growth in the US markets for next year.
On growth from further afield in markets such as China and India, Mr Gibbons says these areas are part of its medium to long term growth plans. He says the visa waver scheme was a great success, adding that a combined UK-Irish visa for Chinese visitors would greatly boost visitor numbers. He says one of the most success trips organised from China is a nine day tour which starts in London and ends in Dublin.
***
MORNING BRIEFS - Dublin-based Clearstream, which is the settlement arm of the German stock exchange Deutsche Borse, is set to spend €15m expanding its operations in Dublin, which is one of Europe's biggest centres for the administration of alternative investments. The group has hired 15 people and is looking for up to 70 altogether. Settlement happens after assets are traded - when buyers and sellers each receive their part of the transaction. Clearstream's move is to target the after-trade operations of international hedge funds based in Ireland. It is moving to a new office and has signed up five funds for the service, which will process complex trades and settle deals in various asset classes. Assets under management held in funds in Ireland are at €941 billion.
*** Ryanair is introducing a new 2% credit card fee on bookings from tomorrow. It said it will impose the new charge as well as its €6 euro administration fee, but the administration fee will go in Ireland in February and will be put into fares instead.
*** Four of Spain's most troubled banks - including the nationalised giant Bankia - are to receive €40 billion in aid in a rescue plan approved by the European Commission yesterday. The restructuring programme approved for the banks will result in the loss of more than 10,000 jobs. This plan sets in motion one of the biggest overhauls of any European banking system since the financial crisis began. Bondholders will shoulder €10 billion of losses. The banking crisis has pushed Spain to the brink of a sovereign bailout to keep the government afloat. EU Competition commissioner Joaquin Almunia said the drastic action was necessary.
*** Members of the Glanbia Co-Op Society yesterday voted in favour of selling part of its stake in publicly quoted Glanbia PLC, which will result in part of the estimated €224m proceeds going towards building a new milk processing plant in south Kilkenny. The proposal is subject to a final vote on December 12 and follows the creation of a joint venture between Glanbia and the co-op and the agreement to fund the plant.