Morning business news - November 19
Monday 19 November 2012 15.15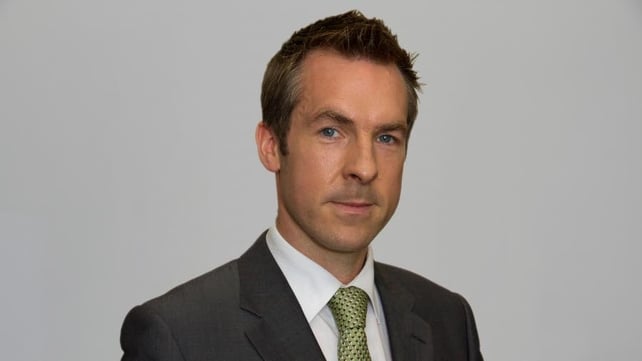 IRELAND RANKED 6TH IN THE WORLD FOR NANOSCIENCE RESEARCH - Successive governments have placed much emphasis on the development of a knowledge economy in Ireland as a means to modernise and revolutionise the overall economy. One of the sectors that has - and will continue - to play an important role in that quest is the area of nanoscience.
At least €20m in industry funding has been committed to the nanoscience industry in Ireland over the next six years. CRANN, a dedicated nanoscience research centre at Trinity College, attracted over €8m in non-exchequer funding in the last year which resulted in the creation of 50 new research posts.
Dr Diarmuid O'Brien, executive director of CRANN, describes nanoscience as the development of functionalities and capabilities for materials that feed into new products and processes. "It's interdisciplinary in terms of input from the academic side but also very broad in terms of what it enables. It supports a lot of industries in med-tech, ICT and bio-pharmaceuticals,'' according to Dr O'Brien. ''Forfas estimate that 10% of national exports are enabled by nanoscience - that's about €15 billion a year. There could be about 250,000 people employed in the broad area. It's a big enabler in terms of the current economy,'' he added.
Ireland is ranked sixth globally for research in the area of nanoscience. Diarmuid O'Brien points out that this was the first year that CRANN attracted more funding from non-exchequer than exchequer sources. ''The non-exchequer funding would come from industry, which shows that they are connecting with the relevance of what we're doing and are prepared to co fund. We're also connecting with international sources. This shows that research is globally competitive,'' Dr O'Brien added.
***
MORNING BRIEFS - FBD has an interim management statement out this morning, which shows that both insurance and non-insurance profits are running ahead of expectations. The group has raised earnings per share guidance to between 155-165 cent, up from a previous 145-155 cent range.
*** US asset manager Franklin Templeton has increased its holding in Irish bonds by over a third to €8.4 billion, according to the Financial Times. The San Francisco based bond investor now holds almost a tenth of the government bond market here, increasing an already aggressive bet on our recovery.
*** The European Court ruling that insurance providers cannot discriminate against the sexes comes into effect next month. Much of the focus has been on the impact it will have on the provision of car insurance. But it will also affect the life insurance market - women currently pay up to 25% less than males, according to figures from Irish Life. But from December 21, the industry will be compelled to introduce equal pricing and women will likely lose their competitive advantage over men.
*** Virgin Atlantic has won all of the London Heathrow take-off and landing slots that British Airways was forced to give up after the acquisition of BMI. Virgin aims to use the slots to compete on flights to Scotland. The airline has long expressed its desire to compete with BA on domestic routes.