Amgen to create 100 Dublin jobs in €150m investment
Thursday 26 April 2012 16.16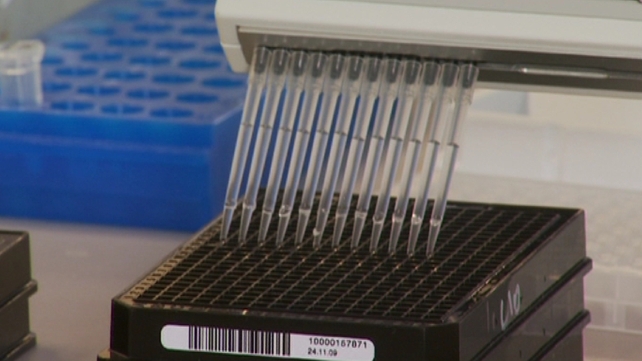 US pharmaceutical firm Amgen is to create 100 jobs in a €150m expansion programme at its plant in Dun Laoghaire in Co Dublin.
A further 350 jobs are expected to be created during the construction period.
The expansion includes the construction of an extension, a new production plant and major refurbishment.
The announcement comes almost a year after Amgen purchased the former Pfizer plant, resulting in the continuation of all 280 jobs at the site.
"As we expand internationally, Dun Laoghaire will enhance our global production capability, ensuring continuity of supply of Amgen medicines for seriously ill patients worldwide,'' commented Martin VanTrieste, senior vice president of Quality at Amgen.
IDA Ireland's chief executive Barry O'Leary noted that Ireland is the largest development and manufacturing location in the world for biopharmaceuticals, outside the US.
''Amgen's decision to locate this strategically important investment here is a clear endorsement of Ireland's recognised strengths in this field. By providing the right environment and a commitment to support R&D investment, Ireland has positioned itself as a leading location for biotech investments,'' he said.
''The strategic and collaborative nature of this investment coupled with the strong reputation of the facility and staff, make this a truly excellent win for both Ireland and Amgen," he added.
Welcoming the announcement, Taoiseach Enda Kenny said that this was a really positive development for Ireland and for Dun Laoghaire. ''It is a great example of industry working with the local community and it sends a signal of confidence in Dublin and Ireland as the location of choice for biotechnology and pharmaceutical investment outside the US,'' he added.