Obama says US will 'take out' Islamic State leaders
Friday 05 September 2014 17.56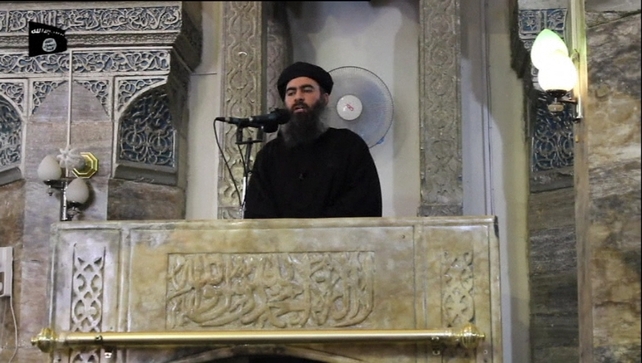 US President Barack Obama has said the United States would hunt down Islamic State militants in Iraq and "take out" their leaders with the goal of dismantling the organisation as it had done with al Qaeda and was doing in Somalia.
In some of his toughest comments since Washington began airstrikes last month to halt an Islamists' advance in northern Iraq, Mr Obama set out a long-term plan to degrade and ultimately destroy the movement that has captured swathes of Iraq and Syria.

"We are going to achieve our goal. We are going to degradeand ultimately defeat ISIL [IS], the same way that we have gone after al Qaeda," Mr Obama told a news conference after a NATO summit in Wales.
"You initially push them back, you systematically degrade their capabilities, you narrow their scope of action, you slowly shrink the space, the territory that they may control, you take out their leadership, and over time they are not able to conduct the same kinds of terrorist attacks as they once could," he said.
He also confirmed that the US had killed the co-founder of Somalia's al-Shabaab Islamist group, Ahmed Godane, in an air strike this week.
Earlier the US said it is forming a "core coalition" to battle IS, calling for broad support from allies and partners but ruling out committing ground forces.
"We need to attack them in ways that prevent them from taking over territory, to bolster the Iraqi security forces and others in the region who are prepared to take them on, without committing troops of our own," US Secretary of State John Kerry told a meeting of ten nations.
"Obviously I think that's a red line for everybody here: no boots on the ground."
The defence and foreign ministers of the United States, Britain, France, Germany, Canada, Australia, Turkey, Italy, Poland and Denmark met on the sidelines of a NATO summit in Wales to discuss a strategy for addressing the Sunni militant group that has taken over swathes of Iraqi and Syrian territory.
NATO leaders are set to agree to help organise security assistance for Iraq in its fight against Islamic State militants, including coordinating the airlift of supplies, a Western official said.
NATO is expected to set up a clearing house that would match offers of military supplies to help the Iraqi authorities with available transport aircraft, said the official, speaking on condition of anonymity.
NATO would not take part in any combat operations, and the security assistance would be provided by individual member states and partners, he said.