Kilkenny bridge protest is cleared
Thursday 28 August 2014 20.09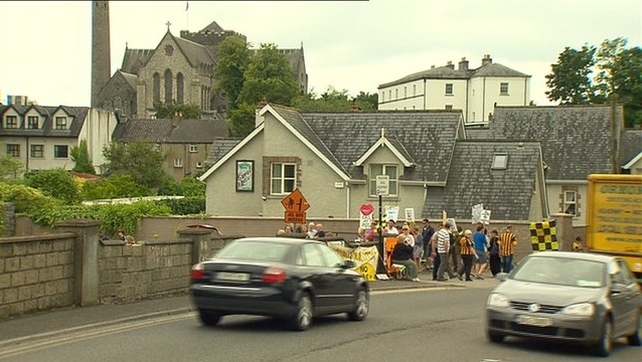 Gardaí and Kilkenny County Council have cleared a protest at the Greens Bridge site in Kilkenny city.
Campaigners had been involved in a 24-hour protest against the bridge currently under construction.
Kilkenny County Council said the action was necessary as the protesters had refused, despite repeated requests, since Monday last to vacate the site.
Protesters believe the the multi-million euro Central Access Scheme proposed by the council will damage Kilkenny's medieval heritage.
The council says the bridge is necessary for the economic development of the city.