Bad weather delays ESA satellite launch
Thursday 21 August 2014 23.51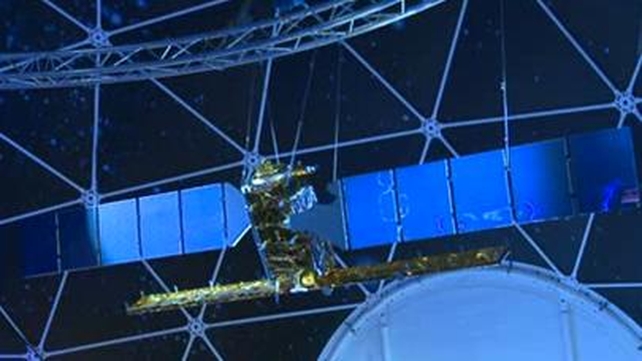 Bad weather has indefinitely delayed the planned blast-off from French Guiana of two satellites for Europe's Galileo navigation system, launch firm Arianespace said.
Once in place they will boost to six the number of satellites in the Galileo network, a long-delayed project which aims to provide an alternative to global navigation systems such as the United States' GPS or Russia's Glonass.
The satellites had been due to take off from the European space centre in Kourou at 1.31pm Irish time on a Russian-made Soyuz rocket.
"The weather conditions being unfavourable over the Guiana Space Center, Arianespace has decided to postpone the launch of the Soyuz ST-B," the company said in a statement.
"Another launch date will be decided depending on the evolution of the weather conditions in Kourou."
Dubbed SAT 5 and SAT 6, the satellites will eventually form part of a constellation of 27 satellites and three reserves.
They will join four other satellites. The first pair was launched in October 2011 and the second a year later.
The launch of SAT 5 and SAT 6 have already been delayed for a year due to "technical difficulties in the setting up of the production line and test tools," according to the European Space Agency, which plans to launch one more pair by year-end.
Thereafter, the constellation will grow at a rate of six to eight satellites per year.
According to the ESA website, 18 satellites should be able to provide initial services to users "by mid-decade", with full services from the full 30-part constellation "scheduled for the decade's end".