Pilot error 'probable cause' of San Francisco plane crash
Tuesday 01 April 2014 10.33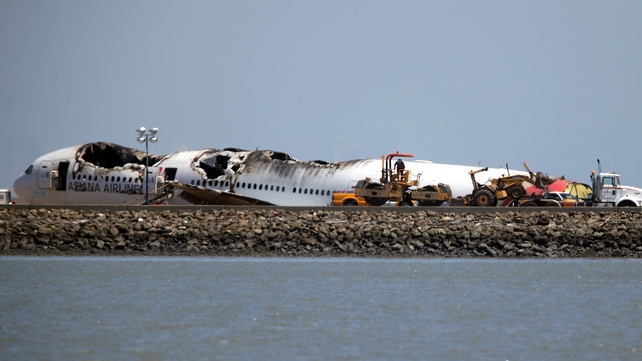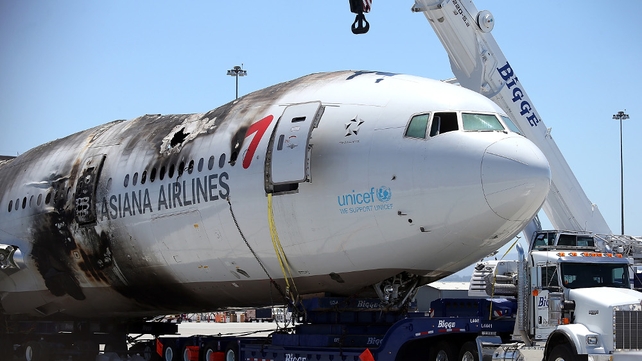 The fatal crash of an Asiana Airlines flight in San Francisco last July was likely because the pilots were flying dangerously slow.
A warning system that also should have alerted them was inadequate.
The conclusions drawn by the airline were reported in documents released by US investigators yesterday.
Three people were killed when the Boeing 777 crashed last summer.
"The probable cause of this accident was the flight crew's failure to monitor and maintain a minimum safe airspeed during a final approach," Asiana Airlines said in its report to the National Transportation Safety Board (NTSB).
The airline also blamed what it called "inadequate warning systems" for alerting the flight crew that the auto-throttle had stopped maintaining the set airspeed.
It suggested the aircraft manufacturer, Boeing Co, modify the low-speed alert system on its planes.
Immediately after the crash on 6 July 2013, Asiana said there appeared to be no mechanical problem with the aircraft.
But in its latest document the airline blamed the design of the auto-throttle, an issue that had been raised previously.
For its part, Boeing said in its submission to the NTSB that "there were numerous cues" that the aircraft's speed was slowing dangerously and it placed the blame for the crash squarely on the pilots.
"This accident occurred due to the flight crew's failure to monitor and control airspeed, thrust level and glide path on short final approach," Boeing said.
"This accident would have been avoided had the flight crew followed procedures and initiated a timely go-around as the approach became increasingly unstable."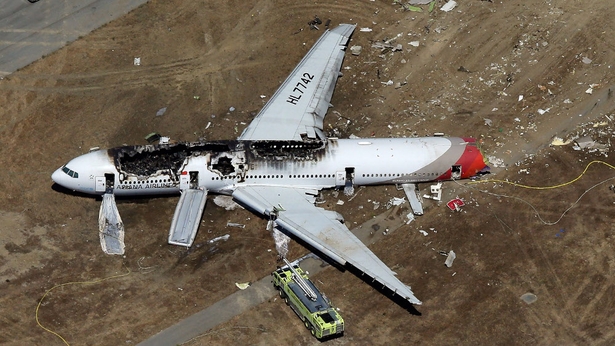 The crash killed three people and injured more than 180 and was the first fatal commercial plane crash in the US since February 2009.
The co-pilot, who was training the pilot flying the plane, thought the auto-throttle on the Boeing 777 jet might not have been operating, the documents showed.
The pilot flying the plane said he was not sure whether the auto-throttle was maintaining speed, according to the documents.
The low, slow landing caused the plane's tail to hit a seawall short of the runway. The plane spun 330 degrees as it broke apart and caught fire, strewing wreckage along the runway.
The NTSB opened an investigative hearing into the causes of the crash in December and has been examining concerns about the auto-throttle.