Pistorius trial hears police stole valuable watch
Friday 14 March 2014 17.53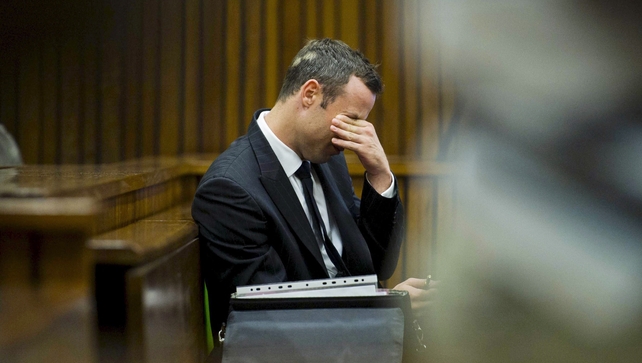 Oscar Pistorius's murder trial has heard that police officers were clumsy with evidence and even stole a watch from the scene where Reeva Steenkamp was killed.
Former station chief Giliam van Rensburg, who retired from the police last year, testified that an officer stole a watch worth as much as $10,000 (€7,000).
The watch went missing while forensic experts were examining a blood-splattered box containing seven other timepieces and occurred even after Mr Van Rensburg warned his staff against theft.
"I saw those watches and I said this is tempting for any person because these are expensive watches," he told the court.
Mr Van Rensburg described his reaction when he was later told a watch was gone.
"I said, 'I can't believe it. We were just there. How can this watch be gone?'," he said.
Body and vehicle searches failed to turn up the missing watch and a theft docket was opened, he said, adding: "I was furious."
Mr Van Rensburg said Mr Pistorius's sister Aimee removed another watch in the presence of police while she fetched clothes for her brother.
Mr Van Rensburg, the officer who arrested the Olympic and Paralympic athelete, said he later found another policeman mishandling the 9mm pistol that was used to kill Ms Steenkamp and left on the blood-soaked bathroom mat.
"At that particular moment the ballistics expert was handling the firearm without gloves," Mr Van Rensburg told the court, adding that the policeman had already removed the magazine.
Mr Pistorius's defence lawyer Barry Roux already criticised police misconduct during the athlete's bail hearing last year. It is expected to be a key line of the defence as the trial continues.
During the bail hearing, lead investigator Hilton Botha admitted that he had walked through the scene without protective footwear and missed a bullet that had lodged in the toilet bowl.
Mr Pistorius denies murdering Ms Steenkamp, saying he shot the 29-year-old model through his locked bathroom door after he mistook her for an intruder.