Evidence in Anglo Irish Bank trial to resume on Tuesday
Wednesday 26 February 2014 14.19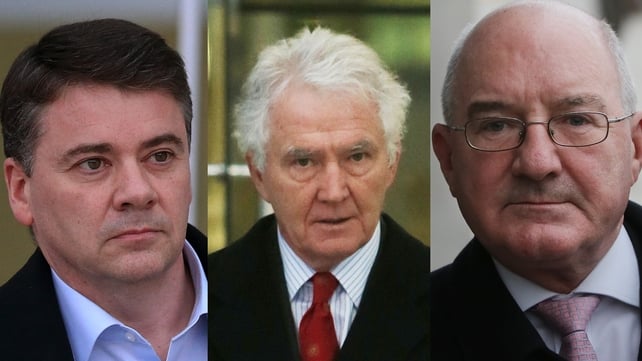 Evidence in the trial of the former chairman and two former executives of Anglo Irish Bank will not resume until Tuesday morning.
The jury in the trial of Seán FitzPatrick, Patrick Whelan and William McAteer was told it would not be needed until Tuesday.
Judge Martin Nolan told jury members this would be good news or bad news depending on their perception.
Legal argument in the case is to be heard on Friday and Monday.
The three men deny giving unlawful financial assistance to 16 people to buy shares in the bank in July 2008.
Mr Whelan denies seven further charges of being involved in fraudulently altering a loan facility letter.