Kilkenny church and graveyard vandalised
Thursday 02 January 2014 15.11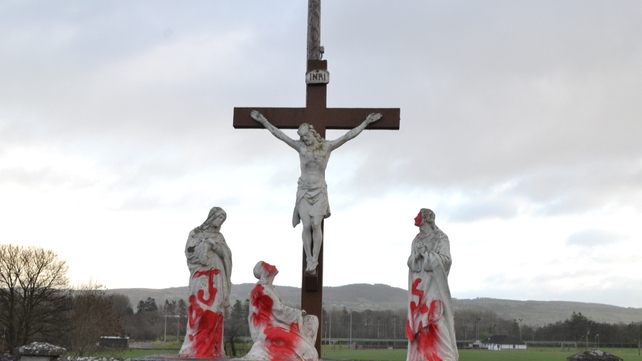 Thousands of euro worth of damage was caused at a church and graveyard in Co Kilkenny, which were vandalised over the Christmas period.
Red paint was thrown over the Calvary statue at Piltown and the front door of the Church of the Assumption was damaged.
The graves of two priests were also targeted.
Parish priest Fr Pascal Moore condemned the attack and said parishioners were "horrified".
He said: "Whoever did this came well prepared in the cover of darkness. I am numbed by it and find it hard to find the words. It is despicable and I am sickened by it. It is a horrendous and cowardly act.
Fr Moore said volunteers worked to remove the paint and the damage done to the graves will be restored.
"The people of the parish are in complete shock and there is a lot of anger over it. It is also extremely distressing for the families of the deceased people whose graves were attacked," he said.
Gardaí in Mooncoin are investigating the incident.