Burma to free most political detainees in amnesty
Monday 30 December 2013 16.36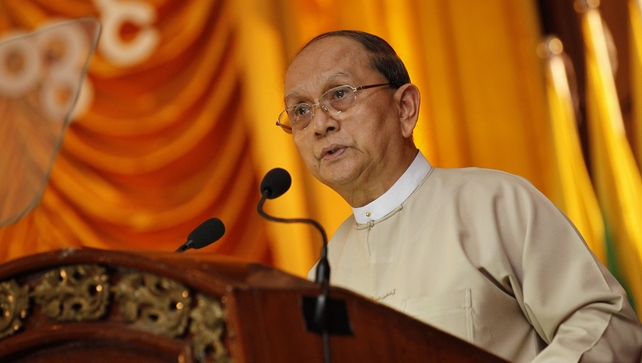 Burma, officially known as Myanmar, is expected to release most of its prisoners of conscience and scores more awaiting trial, in an amnesty for those held for political reasons.
State-run MRTV announced the amnesty in a bulletin but did not reveal the number due for release, but an organisation that tracks political detainees said it expects 230 to be freed and the rest in mid-January.
The amnesty follows a promise by reformist President Thein Sein during a visit to Britain in July that there would be no political prisoners held in Myanmar's jails by the end of the year.
The EU, United States and other Western countries have increased aid and investment and suspended most sanctions, partly in response to Myanmar freeing hundreds of political prisoners and other liberal reforms.
The amnesty is one of at least a dozen the quasi-civilian government has granted since taking over in March 2011.
During the military's final years in power, as many as 2,500 people, including activists, journalists, politicians and even comedians and artists, were under detention.
Many were subjected to torture and other inhumane treatment.
Bo Kyi, a senior official from the Assistance Association for Political Prisoners in Myanmar and member of a panel appointed by the president to assess cases of political detention, said 38 in jail and 192 facing trial or under investigation would be freed.
He said other detainees were still looking into because various stakeholders had yet to determine whether their offenceswere classed as political, or criminal.
An official from Prison Department told Reuters it was still collecting information and the exact number was not known.