Ian Paisley admitted to Belfast hospital for 'necessary tests'
Sunday 29 December 2013 19.16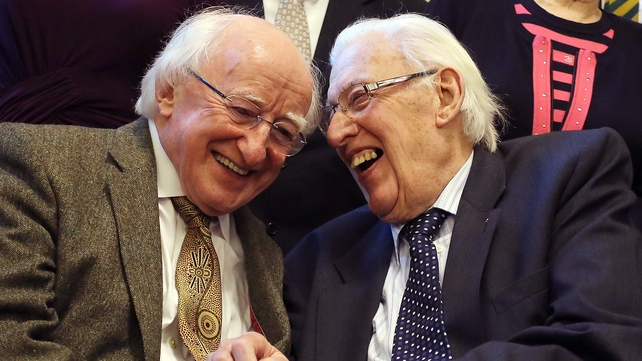 Former Northern Ireland First Minister and DUP leader Ian Paisley has been admitted to hospital in Belfast.
Mr Paisley's wife Eileen said her husband was admitted to hospital yesterday for what she described as some necessary tests.
She said her husband was in good spirits and appealed for privacy.
In February 2012, the 87-year-old spent a week on a life support machine suffering from heart failure.
He later returned to public life after recovering.
The previous year he had a pacemaker fitted at St Thomas' hospital in London after falling ill at Westminster. Paramedics had to revive him following his collapse in parliament.
Mr Paisley stood down as Northern Ireland's first minister in 2008 and ended 60 years of full-time ministry in January 2012.
The veteran unionist and fundamentalist Protestant preacher has been a colossus of Northern Ireland politics.
He was an MP for North Antrim and a divisive figure at a time when an armed conflict which killed thousands was at its worst.
Mr Paisley established the DUP in 1971 and opposed every attempt by successive British and Irish governments to create a power-sharing government between nationalists and unionists in Northern Ireland.
But in a dramatic change of heart after the St Andrews agreement in 2006 he indicated that the DUP would share power with their former enemies in Sinn Féin.
As a result, he and Sinn Féin's Martin McGuinness became first and deputy first ministers of Northern Ireland.
They established an unlikely rapport, gaining the nickname "the Chuckle Brothers" because at public events they were often seen smiling and joking together.
Since he stepped down as first minister Mr Paisley has retreated from public life and preached his final sermon as leader of the deeply conservative Free Presbyterian Church which he founded in the 1960s.
When he moved aside as DUP leader he was succeeded by his long-time deputy Peter Robinson.