Astronauts install new International Space Station cooling pump
Tuesday 24 December 2013 21.29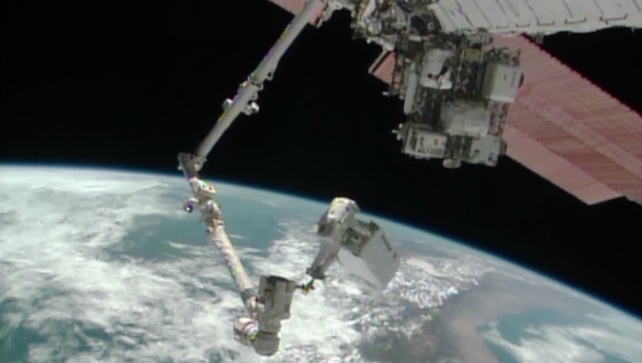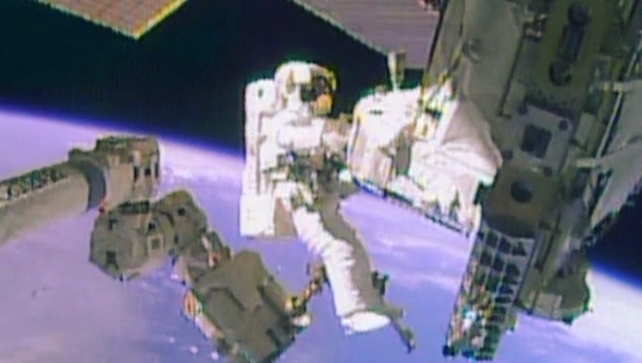 Two NASA astronauts have spent more than seven hours working outside the International Space Station and successfully repaired a critical cooling system.
It was the second spacewalk in three days for flight engineers Rick Mastracchio and Mike Hopkins, who wrapped up the cumbersome work with only one problem.

As they were installing a spare cooling pump, a sprinkling of ammonia crystals leaked out from one of four fluid lines. The toxic liquid turns to flakes in the cold and weightlessness environment of space.

The astronauts spent an extra 15 minutes in the station's Quest airlock to bake out any potential residue on their spacesuits. The 7.5-hour spacewalk was broadcast live on NASA Television.

"It took a couple of licks to get her done, but we got it," Mr Hopkins radioed to flight controllers at NASA's Mission Control Center in Houston.

The new pump will not be fully tested until later today, but an initial check in the final hour of the spacewalk showed it was "alive and well," reported NASA mission commentator Rob Navias.

During a spacewalk on Saturday, the astronauts removed a failed cooling system pump and attached it to a temporary storage site at the base of the station's mobile rail cart.

NASA is considering a potential future spacewalk to repair the refrigerator-size pump and use it as a spare, officials said.

In addition to the new pump installed today, there are two other spare pumps aboard the station, a $100bn research complex that flies about 418km above Earth.
The US side of the station, which includes Japanese and European laboratories, has been without half its cooling system since 11 December when a valve failed inside a pump.

The six-member crew was never in any danger, NASA said, but both cooling systems are needed to radiate heat from the station's modules and laboratories.

With just one cooling loop, astronauts had to turn off unnecessary equipment and some science experiments. The Russian part of the station has a separate cooling system.

The space walks were NASA's first since July when the water-cooled spacesuit worn by Italian astronaut Luca Parmitano developed a leak.
His helmet began filling with water, a situation that could have caused him to drown if the spacewalk was not quickly aborted.

Engineers at the time traced the problem to contaminated water in a device that circulates water and air in a spacesuit and takes moisture out of the air. How the water became contaminated remains under investigation.

As a precaution, the helmets worn by Mr Mastracchio and Mr Hopkins were outfitted with moisture-absorbent pads and snorkels that could draw air from the belly of the spacesuits in case the problem recurred. No leaks were reported, Navias said.

NASA decided to forego a third spacewalk to relocate the failed pump onto a more permanent storage pallet, officials said.

Two Russian cosmonauts, meanwhile, are planning to conduct a spacewalk on Friday to install a pair of high-fidelity cameras outside the Zvezda service module, part of a Canadian commercial television project. They also will swap out several science experiments.