Russia releases Pussy Riot members
Monday 23 December 2013 23.27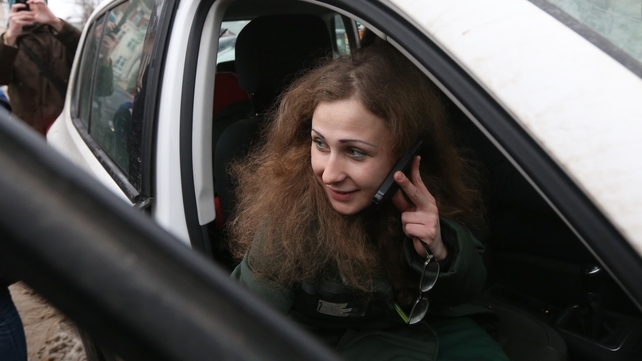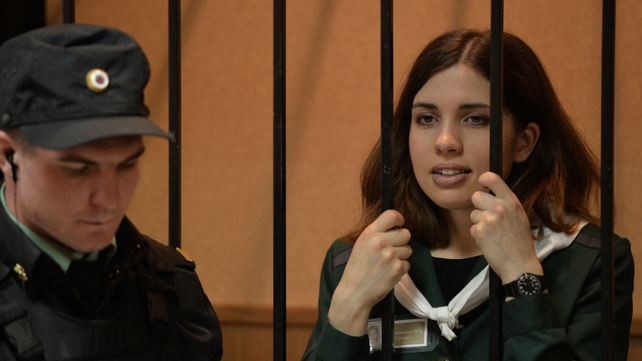 Two members of Russian punk protest band Pussy Riot freed from prison derided President Vladimir Putin's amnesty that led to their early release as a propaganda stunt.
Nadezhda Tolokonnikova, 24, shouted "Russia without Putin" following her release from a Siberian prison.
She was freed a few hours after bandmate Maria Alyokhina, 25, was released from jail in the Volga River city of Nizhny Novgorod.
The women had two months left to serve but walked free days after a pardon from Mr Putin freed former oil tycoon Mikhail Khodorkovsky eight months before the end of his more than 10-year jail term.
The pardons are widely seen as intending to improve Russia's image before it hosts the Winter Olympics in February.
"It is a disgusting and cynical act," Ms Tolokonnikova said at her grandmother's apartment building in the snowbound Siberian city of Kransoyarsk where she was jailed.
Ms Tolokonnikova and Ms Alyokhina were sentenced to two years inprison for a profanity-laced protest against Mr Putin in a Russian Orthodox church in 2012.
The case caused an outcry in the West, but there was much less sympathy for the women at home than abroad. They had been due for release in early March.
Mr Putin, who denies jailing people for political reasons, has said the amnesty would show that the Russian state is humane.
Ms Alyokhina echoed critics who said the amnesty was far too narrow and not an act of mercy but a political ploy by Putin.
"I do not think it is a humanitarian act, I think it is a PR stunt," she said in comments to the Russian Internet and TV channel Dozhd. "My attitude to the president has not changed."
Ms Tolokonnikova, who staged a hunger strike earlier this year and drew attention to stark conditions and long hours of mandatory labour in the jail where she was previously held, said she would fight for prisoners' rights.
"Everything is just starting, so fasten your seat belts," she said, suggesting Pussy Riot - jailed for a "punk prayer" in the main cathedral of Russia's dominant faith - would continue to use attention-grabbing protests to make their point.
"We will unite our efforts in our human rights activity," Ms Alyokhina said in Nizhny Novgorod. "We will try to sing our the song to the end."
Rights activists have estimated the amnesty will free fewer than 1,500 of the 564,000 convicts in Russian prisons. Another 114,000 people are in pre-trial detention, the government says.
A third Pussy Riot member, Yekaterina Samutsevich, was freed last year when a judge suspended her sentence on appeal.
Ms Tolokonnikova's father Andrei said yesterday that the planned release of the band members was clearly a public relations move ahead of the Olympics.
"It is an absolutely cynical game of the central authorities," he said.