Right-to-die campaigner Marie Fleming laid to rest in Wicklow
Sunday 22 December 2013 23.03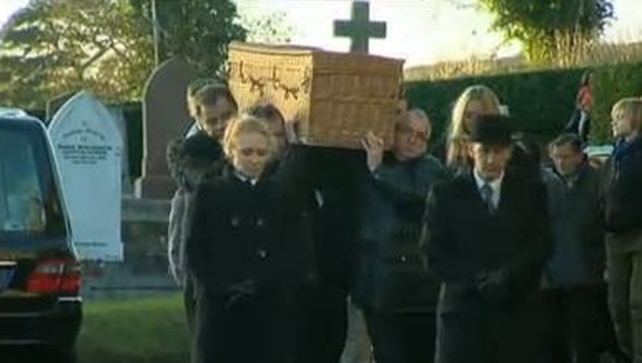 The funeral of right-to-die Campaigner Marie Fleming took place in Avoca, Co Wicklow, today.
Hundreds of mourners gathered to pay their last respects to Ms Fleming, who was in the final stages of multiple sclerosis and died on Friday.
She is survived by her children Corinna and Simon and stepson David, as well as two brothers, a sister and grandchildren.
The funeral service was at the Church of the Holy Trinity in Castlemacadam, Avoca, before burial in the adjoining graveyard.
The family has requested any donations in-lieu of flowers to be given to the Carers Association.
In his eulogy Ms Fleming's partner, Tom Curran, paid tribute to her saying she loved life.
Mr Curran described her as a unique, beautiful person who had strength and determination beyond belief.
He reiterated that his campaigning for the right-to-die will not stop following Ms Fleming's death.
Mr Curran said caring for Marie for the last 20 years was the most important thing he ever did in his life.
Ms Fleming's daughter Corinna read a letter that her mother had written for today's service.
In the letter Marie thanked her legal team, saying it was better to have tried and failed then not to have tried at all.