16 arrests made in Turkish corruption scandal
Saturday 21 December 2013 09.56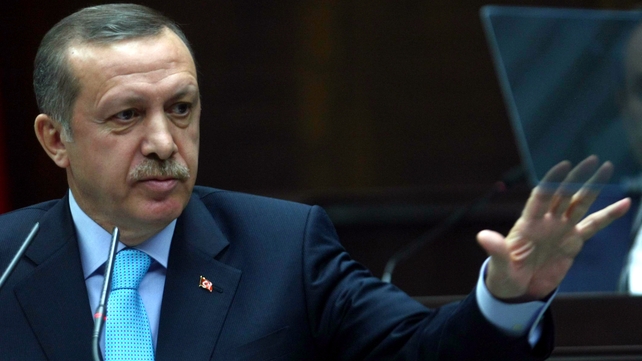 Sixteen people, including the sons of two ministers, have been charged in connection with a Turkish corruption investigation that Prime Minister Tayyip Erdogan has called a "dirty operation" aimed at undermining his rule, according to media there.
Suleyman Aslan, the general manager of state-owned Halkbank, was also formally arrested and charged alongside Baris Guler, the son of the interior minister, and Kaan Caglayan, the son of the economy minister, CNN Turk and others reported.
The operation, unprecedented in scope, began last week with the detention of scores of people seen as close to the government.
A total of 24 people are now in detention, awaiting trial on corruption allegations.
A court also ordered the release of 33 others, including the mayor of Istanbul's Fatih district, Mustafa Demir, and the son of Turkey's environment minister, the media reported.
Dozens of police chiefs have been removed from their posts, accused of abuse of office for keeping the investigation quiet from higher level officials in security institutions.