Former Anglo Irish Bank clerk faces nine fraud charges
Friday 20 December 2013 18.57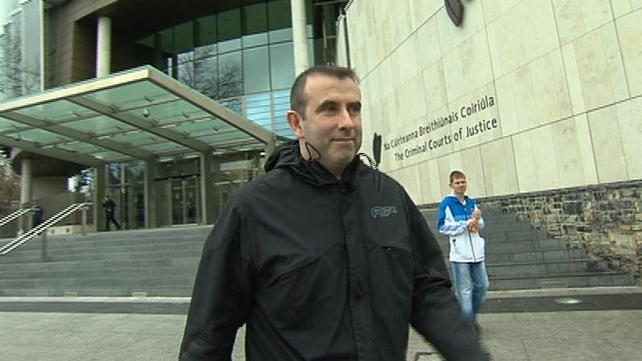 A former clerk at Anglo Irish Bank in Limerick has appeared in court charged with fraud.
Gordon O'Brien of Springfield, Dooradoyle in Limerick faces nine charges of unlawfully using a computer at the bank branch between September 2010 and June 2011.
The loss to the bank was over €200,000.
Mr O'Brien was remanded on bail to appear again in court for service of the book of evidence in February.
Detective Garda Stephen Niland gave evidence of arrest charge and caution.
He told Dublin District Court that he arrested Mr O'Brien at the Bridewell Garda Station by arrangement just before 10am and he made no reply when the nine charges were put to him.
The court was told that the married father-of-two works in England but returns home every weekend.
Mr O'Brien was granted bail on his own bond of €1,000 on condition he signs on at a garda station every Saturday.
His solicitor asked for legal aid and asked the court to bear in mind that Mr O'Brien has a family.
However, Judge Patricia McNamara said she wanted to see documentation to support the figures handed into the court.
The Director of Public Prosecutions has directed trial on indictment before the higher Circuit Criminal Court.