Inquiry into cause of Apollo theatre collapse
Friday 20 December 2013 21.57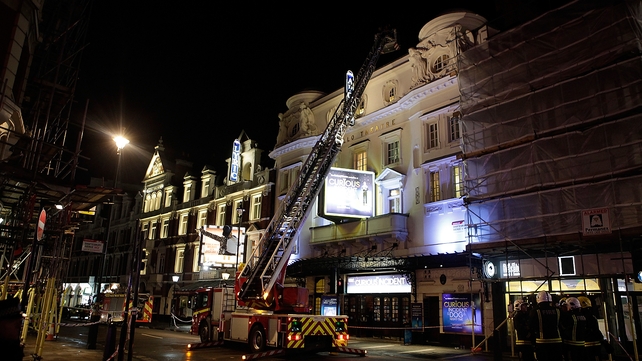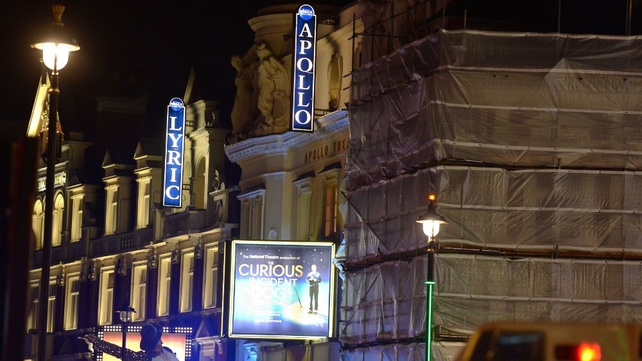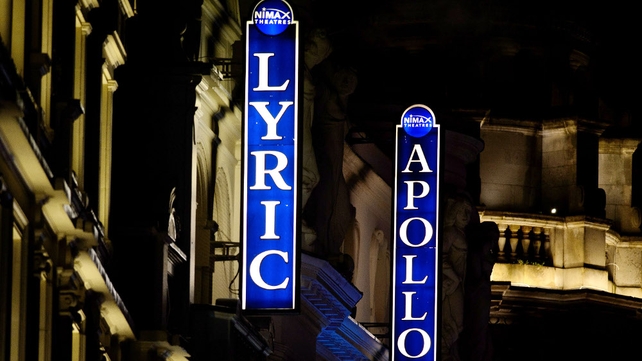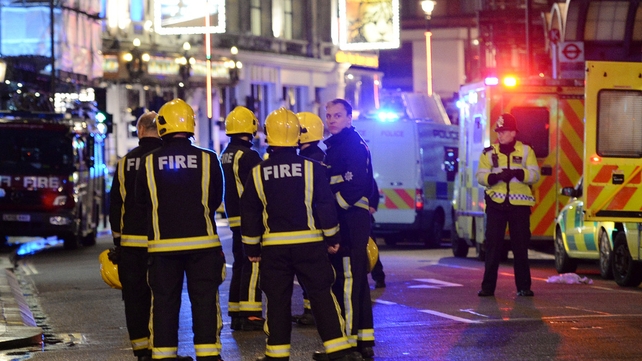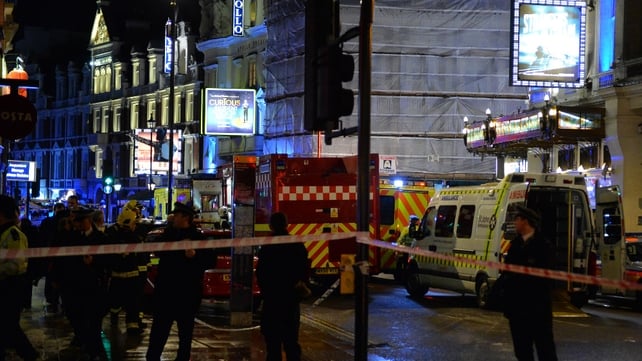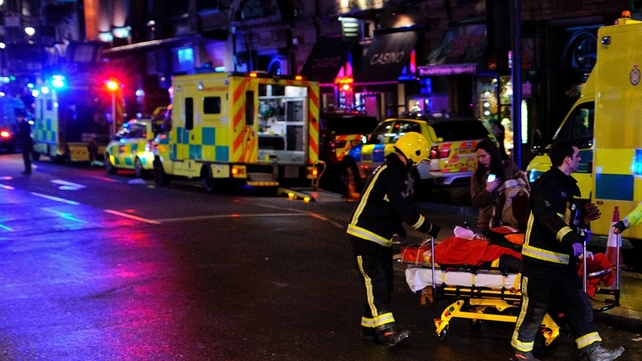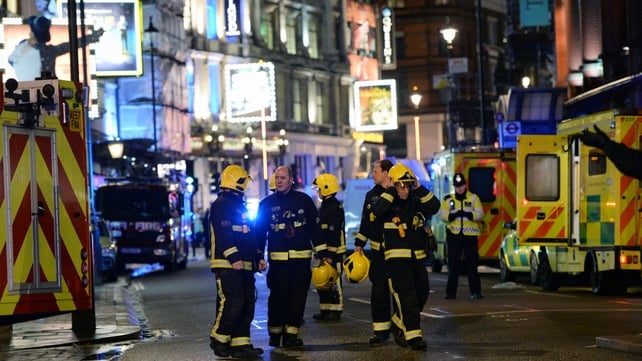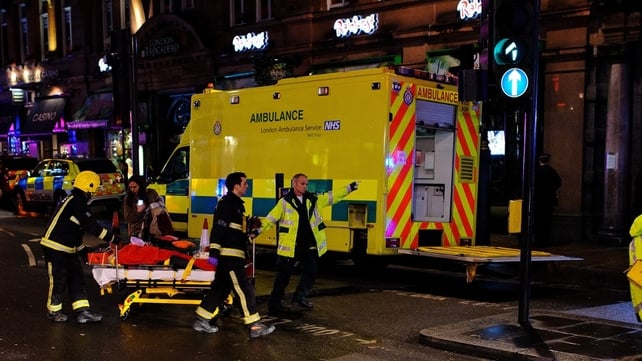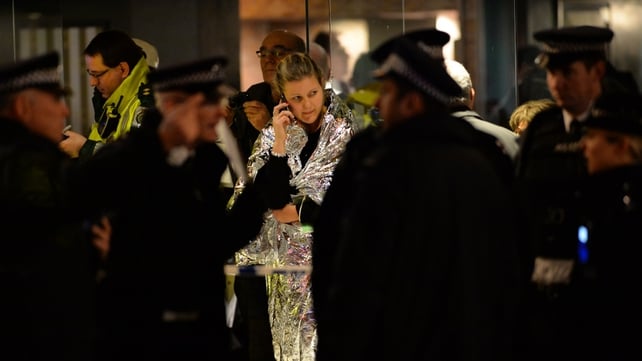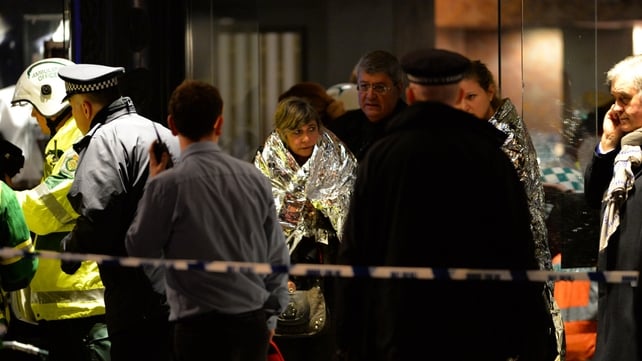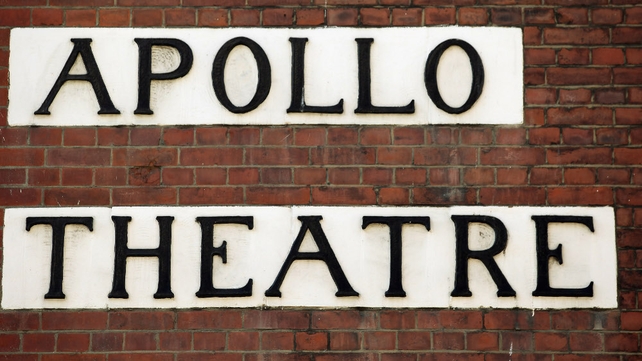 Investigators are trying to establish the cause of a ceiling collapse in a packed London theatre that injured 80 people, seven seriously.
Eyewitnesses described "chaos and panic" as parts of the Apollo theatre "began to crumble down" around them just after 8pm last night.
Masonry and ornate plaster from the Grade II-listed theatre plummeted on to the stalls below, dragging a section of the balcony with it, striking members of the audience and filling the theatre with clouds of thick dust.
More than 700 people were inside the Apollo when members of the audience started screaming as it appeared parts of the ceiling caved in.
Westminster City Council is expected to report on a structural assessment of the Shaftesbury Avenue venue this afternoon, but one line of inquiry will be the effect of adverse weather on the 100-year-old building.
Forecasters have confirmed there was an abnormally high concentration of rain, hail and lightning strikes in London between 7pm and 9pm last night.
Nearly 14.5% of the average monthly rainfall for one area in December fell in one hour.
A MeteoGroup forecaster said: "In terms of that particularly heavy rain that we had overnight, the heaviest rain was between 7pm and 8pm. There was 8mm in an hour in south London, and we had reports that some of that fell as hail.
"For 8mm to fall in an hour is quite a lot. The average December monthly rainfall for Heathrow, for example, is 55mm. When you put it in that sort of perspective, it was a lot.
"We also had 15 lightning strikes that occurred during the evening yesterday. They are fairly scattered around London, but I can confirm there was one in central London."
A spokesman for the council confirmed an investigation is under way, adding that an initial structural assessment had found the building is secure.
He said: "A district surveyor attended the site overnight and declared that the roof is secure. We will not know the cause of the incident until the investigation is completed, but we are working with the Health and Safety Executive today."
Nimax Theatres, which owns the Apollo, described the incident as "shocking and upsetting".
It said they will continue to co-operate fully with the authorities to establish exactly what happened.
Audience thought 'creaking' was part of the show
Police commandeered three London buses to take the injured to hospital, many of whom were described as "walking wounded" and were left bloodied and bandaged.
A makeshift triage was also set up at the Gielgud Theatre.
London Ambulance Service said it treated 76 patients, of whom 58 were taken to four hospitals.
Of those, 51 had suffered minor injuries and seven more serious injuries. There were no fatalities.
Audience members spoke of hearing a loud "creaking", which some initially thought was part of the show.
Photographs from inside the theatre showed heavy beams and wood strewn across seats, which were coated in debris and dust.
Incident commander Maria Smith, who was one of the first on the scene at around 8.10pm, said: "When I arrived it was dark and extremely dusty and people were lying on the floor of the theatre.
"We very quickly set up a casualty clearing area in the foyer of the theatre and the walking wounded were assessed and treated there for injuries such as cuts and grazes, breathing problems and head injuries."
Chief Superintendent Paul Rickett said: "So far we know that a number of items of masonry have fallen down from the ceiling.
"There is no suggestion at this stage that this was as a result of a criminal act, however, at this stage we are keeping an open mind."
Eight fire engines, specialist rescue workers and more than 50 firefighters worked alongside hundreds of police officers at the scene.
Emergency crews said there was no evidence of anybody being stuck inside the building.
British Prime Minister David Cameron paid tribute to rescue crews, writing on Twitter: "I've been updated regularly on the Apollo incident. I'm grateful for the fast work of the emergency services in helping the injured."
Mayor of London Boris Johnson added last night: "Thank you to everyone involved in the emergency operation at the Apollo theatre tonight - incredible response in very difficult conditions."