Response to Greenpeace protest a lesson - Putin
Thursday 19 December 2013 22.29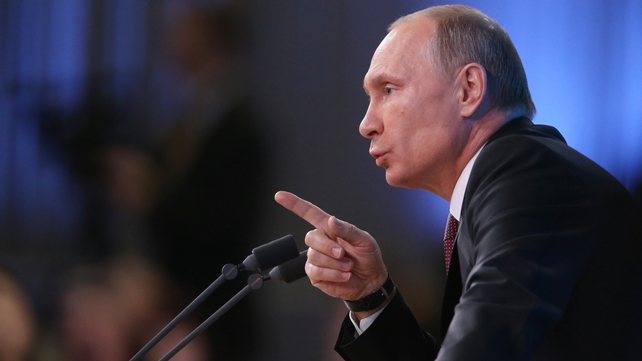 Russian President Vladimir Putin has said Russia's response to a Greenpeace protest in September over Arctic oil drilling should serve as a lesson.
He said Russia would toughen steps to guard against interference in its development of the region.
Mr Putin suggested Greenpeace activists detained for a protest at a drilling platform operated by state-controlled Gazprom in September may have been carrying out an order to undermine Russia's development of Arctic energy resources.
"Why was this [protest] carried out? Either it was to put pressure on a company or on someone's orders interfere with Russia's offshore development," Mr Putin said.
He suggested foreign rivals could have been behind it but naming no nation.
"This is a serious thing for us. And we do not plan to soften [our stance], we will only be toughening it."
Russia's treatment of the 30 activists, from 18 countries, has drawn criticism from western nations and a number of global celebrities.
The 30 were held in custody for two months and face up to seven years in prison if tried and convicted.
Speaking at an annual news conference, Mr Putin said an amnesty passed this week that lawyers say will enable the Greenpeace activists to avoid trial and return home was not drafted with them in mind.
"As for the fact that they can now get amnesty ... we are not doing this for them," Mr Putin said.
"What happened must be a lesson and should, I hope, dispose us, with Greenpeace, to working positively together."