Ex-Lostprophets singer Watkins jailed for 35 years
Wednesday 18 December 2013 16.35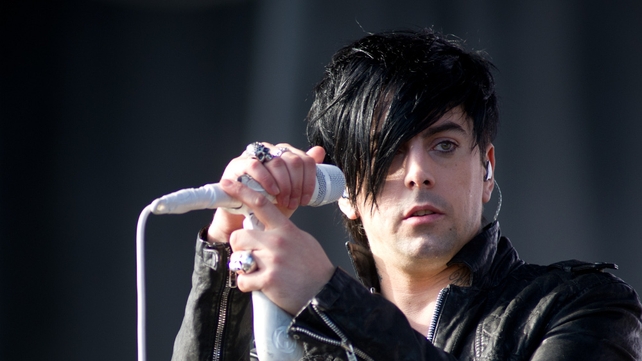 Former Lostprophets singer Ian Watkins has been jailed for 35 years for a string of child sex offences.
Watkins confessed to 13 offences at Cardiff Crown Court, where he was described as a committed and determined paedophile.
Trial judge Mr Justice Royce told him and his co-defendants - known as Woman A and Woman B - that what they had done "plumbed new depths of depravity".
After sexually touching a fan's 11-month-old baby, Watkins then tried to have penetrative sex with the child.
He also encouraged a second fan to abuse her child during a webcam chat and secretly stashed child porn videos, some of which he had made himself.
Police are also investigating whether Watkins, 36, committed further abuse in the United States and Germany.
The judge told Watkins that he would serve 29 years in jail with the final six on licence.
His two accomplices, Woman A and Woman B, were jailed for 14 years and 16 years respectively.
The judge told Watkins: "Those who have appeared in these courts over many years see a large number of horrific cases. This case, however, breaks new ground.
"You, Watkins, achieved fame and success as the lead singer of Lostprophets.
"You had many fawning fans. That gave you power. You knew you could use that power to induce young female fans to have help satisfy your insatiable lust and take part in the sexual abuse of their own children.
"Away from the highlights of your public performances lay a dark and sinister side."
The sentence was greeted by shouts of "yes" from the public gallery.