Fianna Fáil senator to give NAMA documents to gardaí
Wednesday 18 December 2013 21.43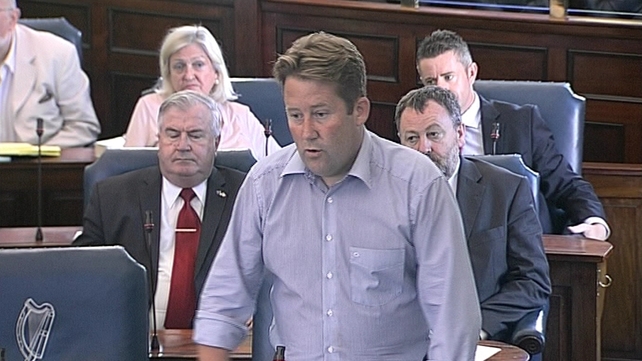 Fianna Fáil senator Darragh O'Brien, who made a series of allegations in the Seanad earlier this week, is to hand a file of documents over to gardaí, according to party leader Micheál Martin.
Taoiseach Enda Kenny told the Dáil the allegations made in relation to the National Asset Management Agency were being taken very seriously.
Mr Martin said one of the allegations is that an entire file in relation to a person was sent to a global company acting on behalf of that person's rival.
He said that would be a shocking revelation if it was true.
Mr Martin said it was asserted that property valuations were also manipulated.
The Taoiseach said NAMA insists on independent valuations on all their properties.
Mr Martin also said the Department of Finance had been in contact with the Barclays brothers, who are in conflict with businessman Paddy McKillen.
Separately, Mr McKillen is challenging the sale of his loans by NAMA.