Order sought to revoke hunting licence after protected red deer shot
Tuesday 17 December 2013 20.39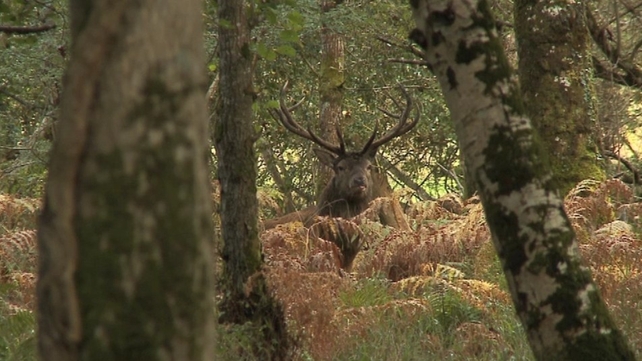 The Minister for Arts, Heritage and the Gaeltacht is seeking to revoke the hunting licence of a man who has admitted shooting a protected red deer stag.
Richard Cullinane, of Lisnacon, Kanturk, Co Cork had pleaded guilty at Killarney District Court to hunting and killing the red stag, on 7 November 2011, in a field at Loo Bridge, Glenflesk.
The court was previously told that a carcass found on the land by wildlife officials matched DNA from the head of the stag, which had been removed and brought to a local taxidermist to be stuffed and mounted as a trophy.
Defence solicitor Padraig O'Connell argued that Cullinane had never been in trouble before and the court accepted an offer by the defendant to pay €2,250 into the court poor box.
Judge James O'Connor described the contribution as "atonement to society".
Judge O'Connor also ordered Cullinane to pay €750 to the Department of Arts, Heritage and the Gaeltacht, for use in Killarney National Park.
These sums have now been paid into court.
State Solicitor Ed O'Sullivan said this morning that his application was to adjourn the case further, by consent, because it was Minister Jimmy Deenihan's intention to make an application to revoke Cullinane's deer hunting licence.
Mr O'Connell said the State was taking a sledgehammer approach and the application would be "vigorously contested" by his client.
Mr O'Connell described his client's actions in 2011 as "an error of judgement".
He said Cullinane met the case very fairly from the start, and at all stages had co-operated fully.
Judge O'Connor agreed to adjourn the matter by consent to February.