Russia agrees lower gas price deal with Ukraine
Tuesday 17 December 2013 19.38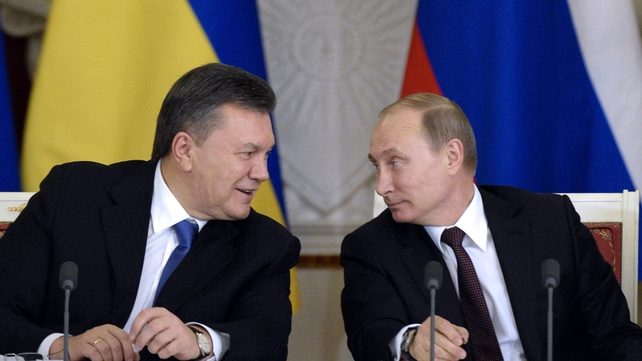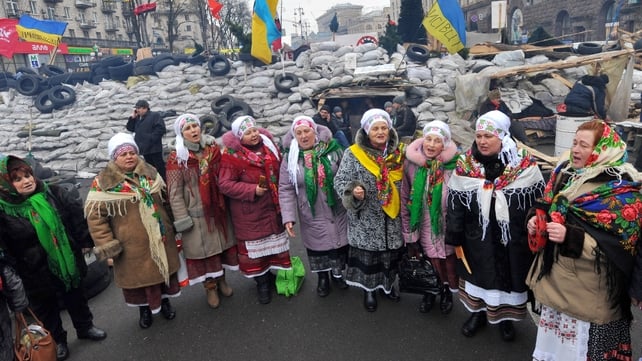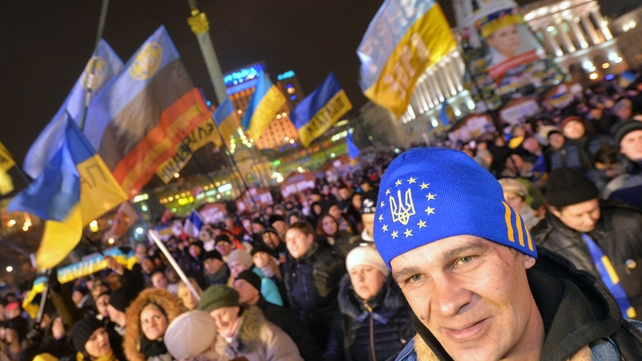 Russia has thrown Ukraine an economic lifeline by agreeing to buy $15 billion (€10.9bn) of Ukrainian debt and to reduce the price it pays for vital Russian gas supplies by about one-third.
The deal, reached at talks in Moscow between the Russian and Ukrainian leaders, is intended to help Ukraine stave off economic crisis.
However, Russia will also hope it keeps Ukraine in its political and economic orbit.
The agreement could also fuel protests in Kiev against Ukrainian President Viktor Yanukovych.
He faces accusations of "selling" Ukraine to the highest bidder, after spurning a trade deal with the European Union and turning to Russia for help.
Russian Finance Minister Anton Siluanov said Russia would tap a National Welfare Fund - a rainy day fund - and use the $15 billion to buy Ukrainian euro bonds.
The deal boosted the price of Ukraine's dollar debt, a sign of investor confidence.
Ukrainian opposition leader Vitaly Klitschko said President Yanukovych had betrayed Ukraine's national interests.

"He has given up Ukraine's national interests, given up independence and prospects for a better life for every Ukrainian," he told crowds in Kiev's Independence Square.
Mr Klitschko, a world heavyweight boxing champion, called for early elections and said he wanted to meet Mr Yanukovych "in the ring".
Announcing the deal earlier, Russian President Vladimir Putin said Russia would help Ukraine through its problems as big debt repayments loom, but there had been no discussion of Ukraine joining a Russia-led customs union.
"The Russian government has made the decision to convert part of its reserves from the National Welfare Fund into Ukrainian securities. The volume is $15 billion," Mr Putin said in the Kremlin, with Mr Yanukovych beside him.
"I want to draw your attention to the fact that this is not tied to any conditions ... I want to calm you down. We have not discussed the issue of Ukraine's accession to the customs union at all today."
Ukraine's Naftogaz energy company will pay Russia's Gazprom $268.5 (€195.1) per 1,000 cubic metres of natural gas, on which it is heavily dependent.
The previous price had been about $400 per 1,000 cubic metres.
The new price will take effect at the start of next month, Ukraine's energy minister said.
Traders said Russia had also agreed to resume oil supplies to a refinery in Ukraine after a three-year break.
Mr Yanukovych has been seeking the best possible deal for his country of 46 million, but faces calls to resign.
Ukraine's dollar bond prices rallied and debt insurance costs fell as concerns receded that Ukraine would become unable to pay its creditors.
Despite snow and freezing temperatures, Mr Yanukovych's opponents mustered 200,000 people in Kiev on Sunday to call for his removal and for a free trade pact with the European Union, which Mr Yanukovych rejected last month after threats from Russia to cut off gas supplies and block Ukrainian imports.
Many of those protesting say they fear greater influence from the Kremlin, which exerted oppressive power over Ukrainians during the Soviet period. They see closer ties with the 28-nation EU offering greater freedoms and prosperity.
Many are also complaining about Mr Yanukovych's record as he prepares to campaign for re-election in just over a year.
Opponents, backed by EU leaders, accuse him of manipulating the judicial system to keep opposition leader Yulia Tymoshenko in jail.