Cabinet discusses age of consent
Tuesday 17 December 2013 18.48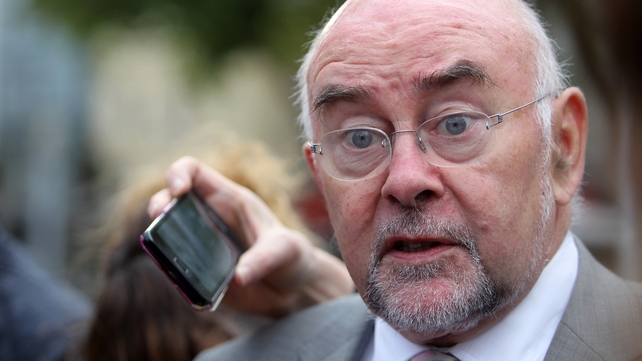 The Cabinet has considered proposals on lowering the age of consent in Ireland from 17 to 16.
Arriving for a Cabinet meeting this morning, Tánaiste Eamon Gilmore said Minister for Justice Alan Shatter would put forward proposals for ministers to consider.
Mr Gilmore said a "first discussion" would take place today.
Minister for Education Ruairi Quinn said he would be revisiting the topic and re-reading documentation on the issue before "coming to a conclusion" on what his decision may be with regard to any changes.
He said: "I think we should align the legal status and the legal code in accordance with current social practice, in so far as possible, so as to avoid creating unacceptable anomalies in judgments."
It was the final Cabinet meeting before Christmas and ministers agreed to give €1m to charities to enable them to meet increased demands for their services.
The Society of St Vincent de Paul will be given €770,000, Crosscare will be given €100,000 and Protestant Aid will be given €130,000.