Govt felt public warning over Thalidomide was 'undesirable'
Tuesday 17 December 2013 00.28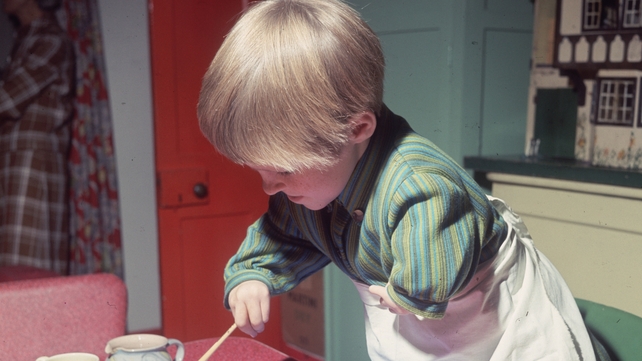 The government decided not to issue a public warning about the dangers of Thalidomide as such a move was regarded as "undesirable", government documents have revealed.
The documents, revealed by RTÉ's Prime Time, shed new light on the government's handling of the Thalidomide scandal in the early 1960s.
A briefing note prepared in February 1974 for former tánaiste Brendan Corish in advance of his participation in an RTÉ Radio programme details how the scandal had unfolded 12 years previously and the government's response to it.
Thalidomide was first marketed as a morning sickness drug in Ireland in 1959.
The note states that it "came under suspicion" in 1961. The manufacturers in the UK and Germany suspended distribution in November and December 1961.
The Irish distributers also suspended distribution in December 1961.
They issued a circular "to every chemist and wholesaler and almost certainly to every doctor on the firm's mailing list" on 9 January 1962 asking for a return of any stock held by them.
The briefing note states that "there was no suggestion at that time that the department should supplement the action of the agents, Mssrs. Whelehan, and nothing in the way of warning was issued by the Department until June 1962".
In June 1962, there was a departmental conference where it was agreed that "reports in the medical press seemed to establish association between the taking of Thalidomide by pregnant women and the birth of malformed babies.
"It was felt that there was no definite evidence in this country of a connection between Thalidomide and the occurrence of defects in infants, but it was accepted that the drug was so suspect that precautions were necessary.
"It was agreed that the immediate problem was to retrieve as far as possible any supplies which had not been returned in response to the circular issued by Mssrs. Whelehans.
"It was felt that any supplies which had already reached domestic stocks presented a special problem which could be tackled only by public announcements.
"This step was regarded as undesirable and it was thought that, even if it were taken, it would prove largely ineffective."
It was decided that the most effective step was a circular to Chief Medical Officers asking them to get in touch with all medical practitioners, chemists and hospitals in their areas to secure a return of unused stocks.
A "confidential circular" to Chief Medical Officers was issued on 20 June 1962.

Earlier in the document, it states: "While there is a lot of propaganda about the Department's alleged negligence, the position is that of the 33 children accepted as Chemie Grunenthal Thalidomide cases, all but five mothers, assuming a normal period of pregnancy, apparently took the drug before the issue of Whelehan's circular in early January 1962."
Thalidomide survivors' groups say they believe that up to nine survivors were subjected to the drug because of this ineffective recall.
A total of 22 of the 32 Irish thalidomide survivors are currently engaged in legal action against the State.
RTÉ Prime Time also revealed that former attorney general John Rogers has agreed to act as mediator.
Mediation discussions are expected to get under way in the New Year.