Harvard University reopens buildings after report of explosives
Tuesday 17 December 2013 00.04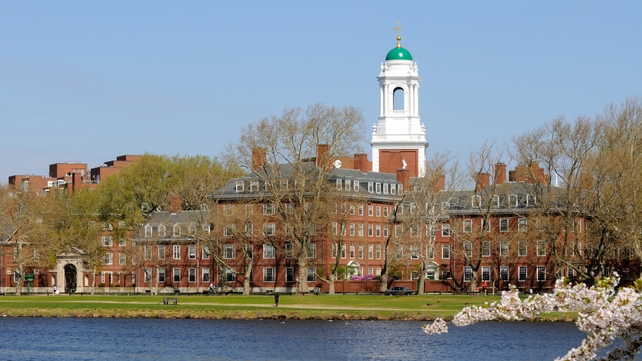 Harvard University has reopened four buildings at its campus outside Boston that had been evacuated earlier after the school received an email warning explosives had been planted on the premises.
The Ivy League school said that all four buildings - three classroom facilities and a dorm - had reopened following a sweep by local, state and federal law enforcement officials.
"I am relieved to report that no suspicious devices were found," wrote Katie Lapp, a university executive vice president, in a message to the Harvard community.
"At this time, we know of no specific threat to campus and activities are returning to normal."
The evacuations resulted in the cancellation of final exams for some classes at the Cambridge, Massachusetts, campus.
Institutions across the Boston area have been on an elevated state of alert since the 15 April bombing attack at the Boston Marathon that killed three people and injured 264.
The Harvard campus police, Cambridge Police and Massachusetts State Police, including the bomb squad, responded to the campus, where they set up yellow-taped perimeters around the evacuated buildings and directed students to move away.
During the search, university officials had closed Harvard Yard - the wooded and currently snow-covered historic centre of the campus - to outside pedestrians, allowing only people who held Harvard identification to enter.
People could be seen walking calmly outside the campus. The school, founded in 1636, has about 21,000 students.
Harvard's campus is located in a densely populated urban area adjoining Boston. Students were scheduled to take final exams this week.
It was the latest in a series of security scares at US schools and universities.
Three days ago, a Colorado high school student intent on confronting a teacher opened fire at his school, severely wounding a classmate before killing himself.
Late last month, Yale University in New Haven, Connecticut, placed its campus on lockdown for most of a day after an anonymous caller warned officials that his room-mate was going to the school to shoot people.
No gunman was found and police now regard the incident as a hoax.