Coveney warns 'drastic' fish quota cuts proposed
Monday 16 December 2013 22.24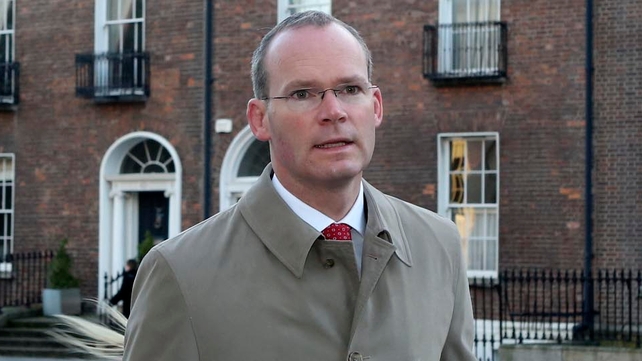 Minister for Agriculture and the Marine Simon Coveney has said negotiations to agree the allocation of fish stocks for next year will be the most difficult since he became minister.
He described the quota cuts being proposed by the European Commission in advance of the two-day meeting as "drastic".
Ministers are holding two days of intensive talks in Brussels on the total allowable catches and quotas for member states under the EU's common fisheries policy.
Mr Coveney said there were a number of stocks that looked as though they were in difficulty.
He said that the European Commission was imposing "quite drastic" reductions in quotas, especially for the white fish stock, such as prawn, whiting, haddock and cod off the south coast of Ireland.
Mr Coveney said the Government would be making scientific arguments to counteract the Commission's proposals in order to protect the stock but also to protect the fishing industry in Ireland.
The current proposals would have a dramatic effect on coastal communities, he said.
"This is about getting a balance," he said
"When it is justifiable to reduce quota then we will accept that and we will do it, but there needs to be compelling scientific evidence before we significantly reduce commercial opportunities for fishermen."
He said there would also be negotiations on the mackerel dispute between the EU, Iceland and the Faroe Islands.