PSNI trawling through CCTV footage in hunt for man in black hooded top suspected of planting bomb
Saturday 14 December 2013 23.28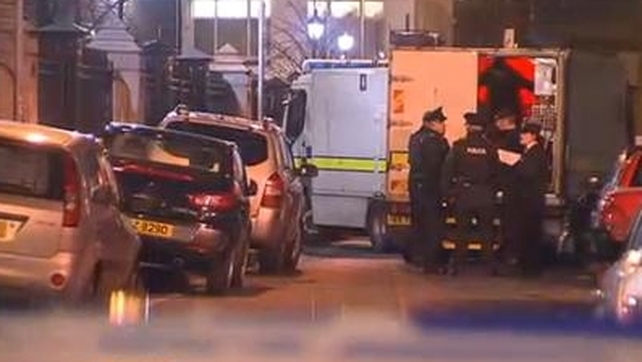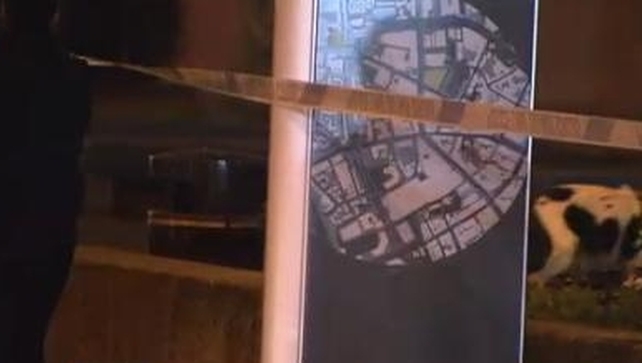 The Police Service of Northern Ireland are trawling through hours of CCTV footage in the hunt for a man in a black hooded top suspected of leaving a bomb outside a busy restaurant in Belfast.
Vigilant passers-by who discovered the dissident republican device minutes before it detonated have been hailed by the Police for averting a tragedy.
Police acted on misleading information provided in a telephone bomb warning to a Belfast newspaper.
They had been evacuating people from a hotel 150 metres away from where a sports bag containing the bomb had been placed.
Once informed about the holdall by members of the public, they were able to refocus the security operation on the area immediately around it.
The bomb warning was telephoned to the Irish News at 6pm.
The report of the bag was received at 6.20pm and the bomb exploded at 6.44pm.
Nobody was injured, with 1,000 people having been evacuated from the area.
Police have characterised the explosion as "small" but potentially deadly.
Dissident group Oglaigh na hÉireann has claimed responsibility for the bomb.
Detective Chief Inspector Justyn Galloway, the PSNI officer leading the investigation into the blast, outlined the deadly potential of the bomb.
"This device fully functioned," he said.
"The device contained flammable liquid and explosives and it has some similarities to devices that have been used before by dissident republicans."
The PSNI today released an image of the black Slazenger bag in which the bomb was contained, taken moments before it exploded.
Mr Galloway praised those who noticed the bag and contacted police.
He appealed to anyone who may have seen the suspect carrying the holdall in and around the Cathedral Quarter area.
"Did they see a male wearing a black hoody carrying a black Slazenger bag in and around 6pm last night," he said.
"If they saw this person or anyone acting suspiciously I would ask them to come forward and speak to detectives."
The lead detective also commended the actions of the police and staff in the restaurants, bars and hotel who assisted with the evacuation.
He said analysis of security camera footage from the area as a key priority for the police.
"Detectives are out today and have been out through the night, it is a built up area, there is a large amount of cameras and that is definitely one line of enquiry we are following up," he said.
Security measures are being ramped up in Belfast city centre following the explosion.
With thousands expected to hit the capital's high streets on what is to be one of the busiest Christmas shopping weekends of the year, police have appealed for vigilance.
And businesses are continuing to urge people to support trade by venturing into the centre.
Police have been stopping cars and checking car boots at the entrance of Castle Court Shopping Centre in the city since last month.
Other security checkpoints were set up throughout Belfast after a man was forced by masked dissidents to drive a car bomb to another shopping centre - one that faces a police station - in late November.
That 60kg (132lb) device only partially exploded and no-one was injured.
In a separate statement today, the PSNI requested members of the public in north and west Belfast particularly to be vigilant over the coming weekend, and to report any suspicious behaviour.
The scene of the blast had been cleared this morning.
There was no sign there had been an explosion - bar a slight black mark on a wall.
In November dissidents were also blamed when a bus driver in Derry was forced to drive a bomb to a police station in the city.
She abandoned the vehicle before reaching the destination and the device did not explode.
While the threat posed by the violent extremists has remained classed as severe, police have acknowledged a "surge" in activity has taken place in recent weeks.
Bomb condemned
Taoiseach Enda Kenny condemned the bombers saying that it was a mindless attack carried out by people whose depraved agenda cannot, and will not, be allowed to gain a foothold in Northern Ireland.
Nationalist and unionist politicians joined church and business leaders in condemnation.
Northern Ireland's Justice Minister David Ford said it was an attempt to kill on one of the city's busiest nights of the year.
"Yet again we see a reckless attempt to kill and injure innocent people in Belfast," Mr Ford said.
Northern Ireland Secretary Theresa Villiers said: "This was a reckless attack aimed at a busy entertainment area of the city," she said.
Sinn Féin MLA and Policing Board member Gerry Kelly said it was an "indiscriminate and reckless action" which was an attack on all the people of Belfast.
Party colleague and Lord Mayor of Belfast Máirtín Ó Muilleoir sought to reassure people that the city was safe,
Democratic Unionist Assembly member and Policing Board representative Jonathan Craig said it was a miracle no-one was harmed.