Pensioner's death ruled medical misadventure
Thursday 12 December 2013 18.13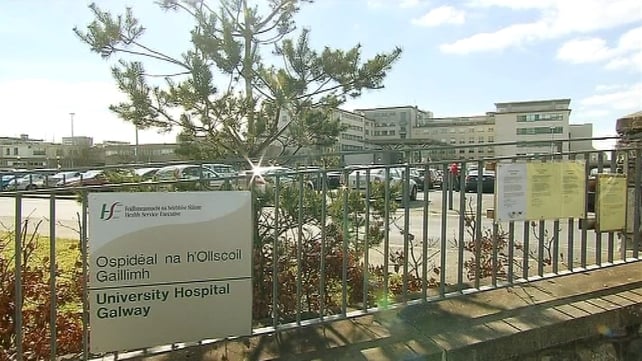 A verdict of medical misadventure has been returned at the inquest into the death of 71-year-old man at Galway University Hospital.
John Joseph Ryder died following complications brought about by an abdominal aneurysm.
He was first admitted to hospital in May 2009 and was treated for a suspected heart attack.
Mr Ryder had a series of tests, One of these, an ultrasound of his abdomen, revealed the presence of an aneurysm.
Cardiologist Dr Jim Crowley told the inquest that in the normal course of events the size of the aneurysm would necessitate intervention.
The patient should have been sent for vascular referral but this did not happen.
The issue was not followed up and the aneurysm went untreated.
It ultimately caused Mr Ryder's death in late November 2011.
However, Dr Crowley said this was considered incidental to other serious health problems Mr Ryder had at the time.
Galway Coroner's Court heard there had been a "systems failure" in the way in which the hospital dealt with the condition.
Galway West Coroner Dr Ciaran McLoughlin returned a verdict of medical misadventure this afternoon.
He was critical about the absence of onward referral.
Dr McLoughlin also expressed concern about inadequate communication about the patient's condition.
This happened both in the hospital and in correspondence to his GP, after the aneurysm had been identified.