Court hears Sean Dunne fears arrest as 'absconding debtor'
Thursday 12 December 2013 12.47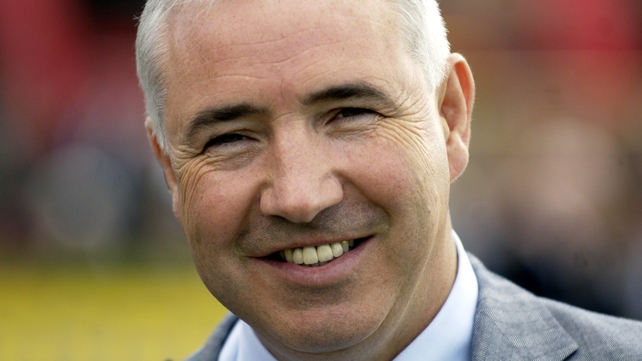 Bankrupt developer Sean Dunne fears being arrested as an "absconding debtor" if he returns to Ireland, the High Court has been told.
Mr Dunne's lawyers asked Mr Justice Brian McGovern to put a stay on his ruling last week, confirming Mr Dunne as a bankrupt in Ireland.
The judge dismissed Mr Dunne's attempt to overturn the decision to declare him a bankrupt in Ireland.
This morning, Senior Counsel Bill Shipsey, for Mr Dunne, asked the judge to put a stay on his ruling.
He said he was looking for a stay on the consequences of the bankruptcy.
Mr Shipsey said Mr Dunne was willing to give an undertaking not to dispose of or deal with any assets in this country.
But he said he was concerned that if he returned to this country to visit his mother or his daughter, he could be viewed as an absconding debtor under bankruptcy legislation, and arrested.
Mr Dunne lives with his wife, Gayle Dunne, and their three young children in Connecticut in the United States where he has already been declared bankrupt.
Mr Shipsey said Mr Dunne intended to appeal the judge's decision not to overturn the bankruptcy decision.
But he was concerned that irreversible steps could be taken now by the Official Assignee responsible for administering the bankruptcy.
He said if he was arrested, it could have serious implications and ramifications for him.
The court also heard that Mr Dunne wanted a stay on any attempt by the Official Assignee to call him for interview in Ireland and did not want to hand over documents such as a statement of his affairs when he was already providing such documents for the US bankruptcy.
Lawyers representing Ulster Bank and the National Asset Management Agency said there was no precedent for putting a stay on a bankruptcy and it was not being sought by Mr Dunne's creditors.
Lawyers for the Official Assignee said arresting someone as an "absconding debtor" would only be done as a last resort and there would have to be an application to the High Court to allow such a measure to be taken.
Senior Counsel Mark Sanfey said Mr Dunne had ignored the Irish bankruptcy up until now.
He said there was no question of the Official Assignee waiting to pounce on Mr Dunne.
He said if Mr Dunne now co-operated with the bankruptcy, that would convince the Official Assignee there was no intention to abscond.
Mr Justice McGovern refused to grant the stay.
He said he could not order a blanket guarantee that there would be no arrest as that would allow the bankrupt to dictate the agenda.
But he said he was sure the Official Assignee would act reasonably.
He said he did not see any reason why Mr Dunne should not make himself available for interview either in Ireland or in the US.
He said the Official Assignee must be free to deal with Mr Dunne as he sees fit and reasonable.
In a separate case, an action being taken by Mr Dunne seeking the return of property seized by the Official Assignee from a house in Co Kildare last month has been adjourned until January.